Research
Eastern Sociological Society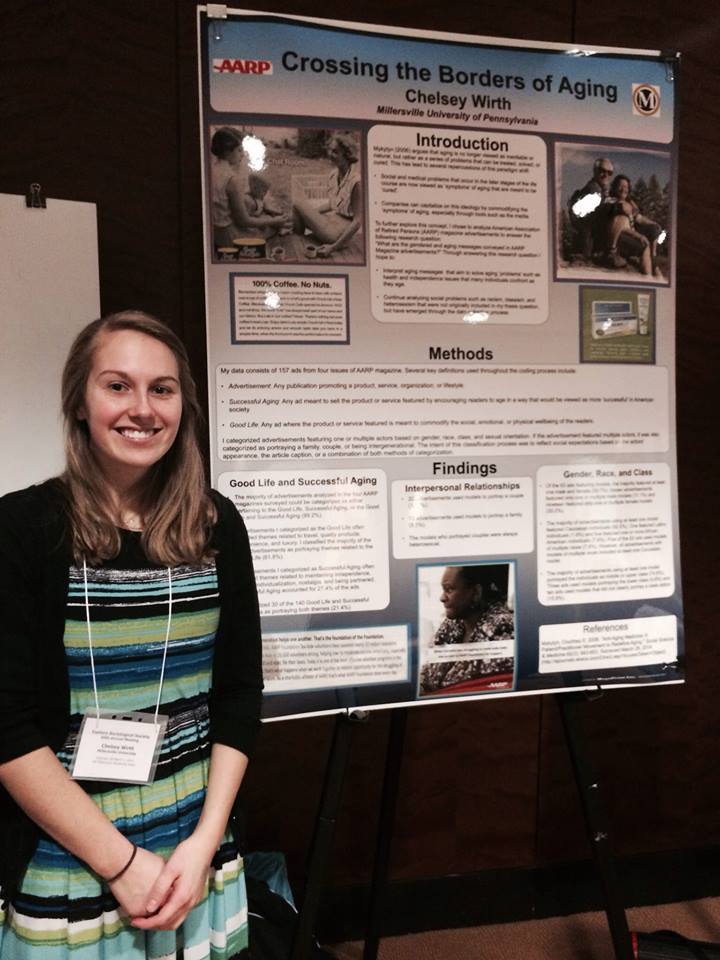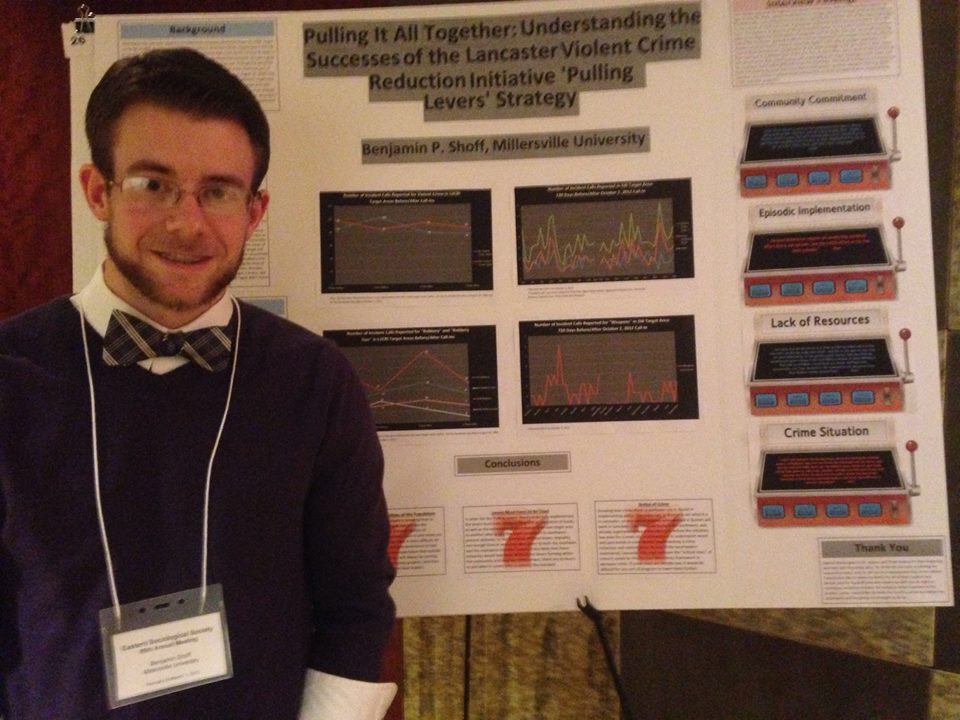 Sociology majors Ben Shoff and Chelsey Wirth presented the findings of their research projects at the annual meeting of the Eastern Sociological Society held in New York City in February 2015.
Student Research
The department has a proud history of Sociology/Anthropology majors presenting their independent research projects and internship experiences at regional and national professional conferences. They include:
Student Research Conference, sponsored by Millersville University and held during the spring semester.
Anthropology Student Research Conference, sponsored by the Anthropology programs of the 14 State Universities and held during the spring semester.
Eastern Sociological Society, a regional conference held annually in early spring.
In addition to conference presentations, Sociology/Anthropology students have presented their own papers or papers co-authored with their faculty sponsor at professional meetings or, in some cases, have had their work published in major professional journals. Research and the presentation of research papers is an investment in yourself and your future. Therefore, all majors of the Sociology/Anthropology Department are strongly encouraged to engage in independent or joint student/faculty research. If you have an interest in publicly presenting your research results, YOU ARE ADVISED TO CONSULT WITH YOUR FACULTY SPONSOR EARLY AND FREQUENTLY DURING ALL STAGES OF YOUR RESEARCH.
Independent research activity can be combined as
a part of class assignments;
an independent study project for more advanced students;
a Departmental Honors Projects for Juniors and Seniors with a 3.00 Q.P.A.