Events And Student Life


The Criminology, Sociology and Anthropology Department offers more to its students than simply an academic major. It encompasses many activities, building a strong community of students within the major.



Women in Blue: Film Screening and Discussion Panel

This event has passed, but you can still rent the film here and watch a recording of the Q&A here!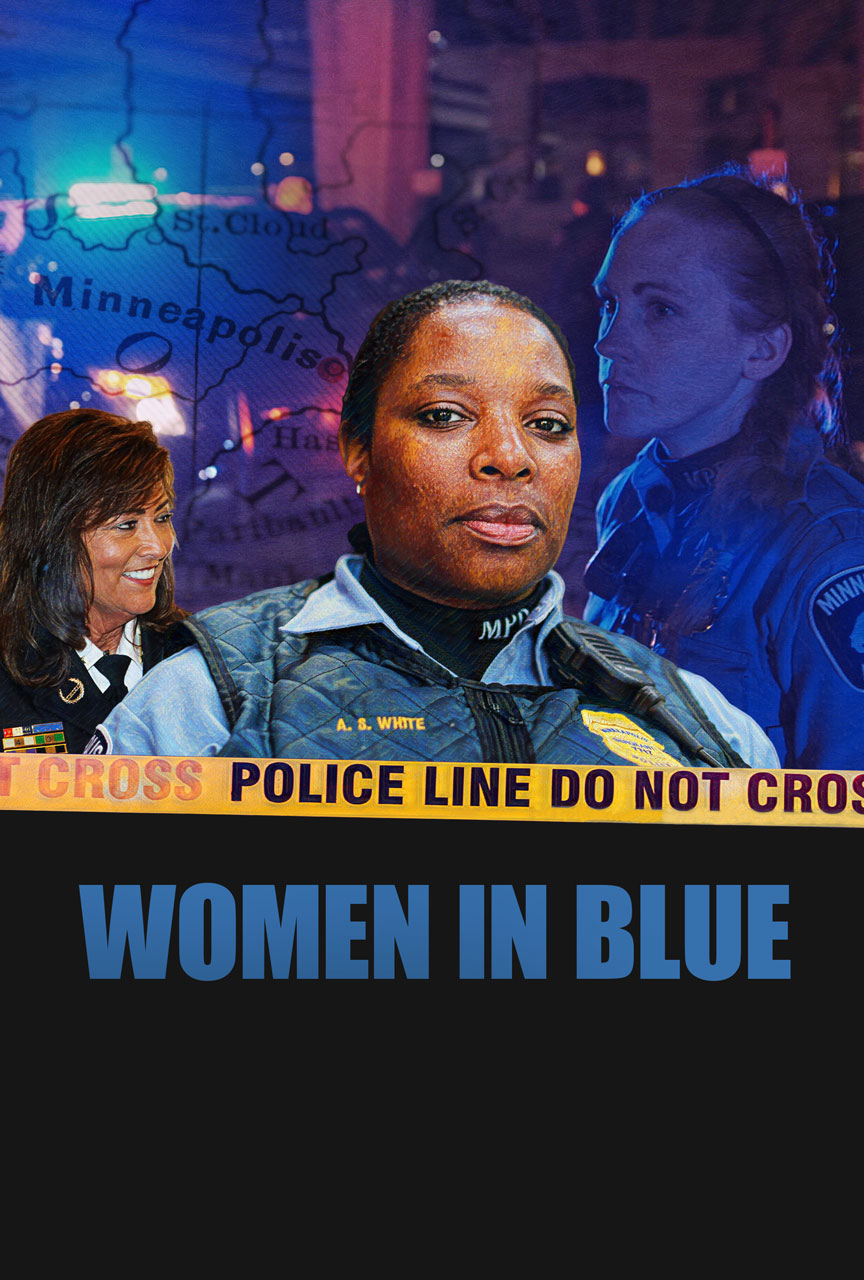 Senior Criminology major Ellie Rohrback presented a screening and discussion panel on April 6, 2022 of  "Women in Blue," an intimate look at the Minneapolis Police Department in the years leading up to the murder of George Floyd in 2020. 


The screening was followed by a Q&A session hosted and moderated by Ellie, featuring the film's director/producer, Deirdre Fishel, law enforcement relations expert Ganesha Martin, and former Minneapolis Police Department Inspector CJ Johnson.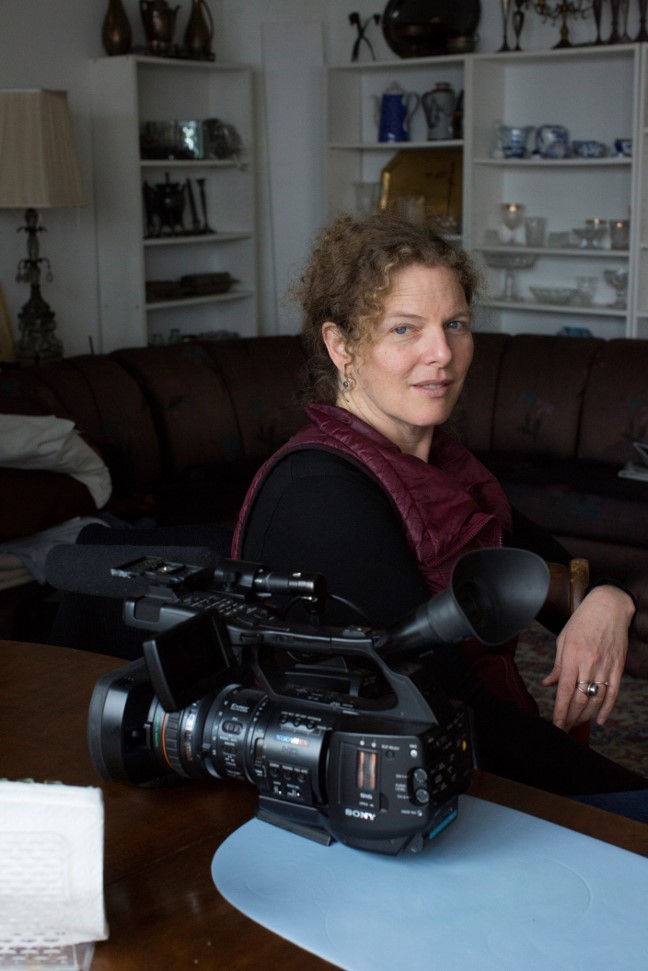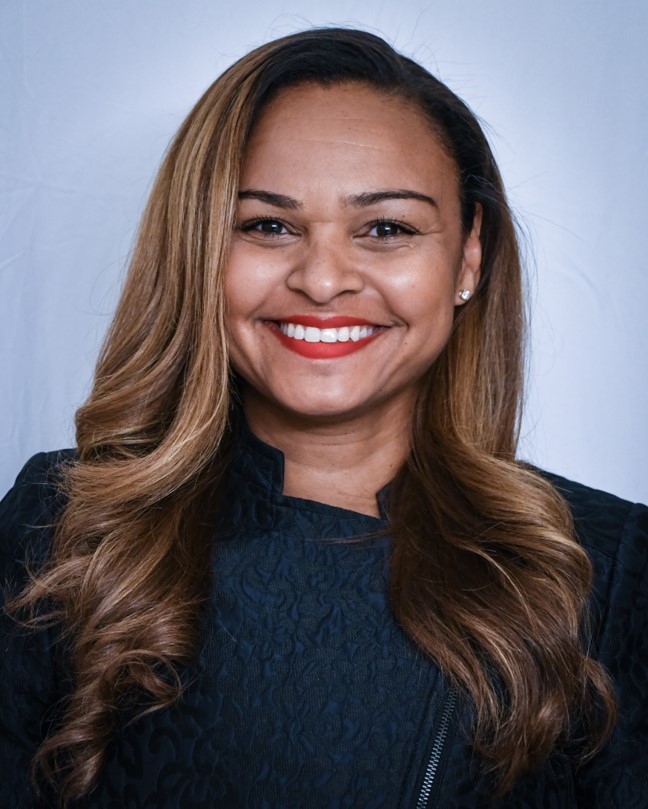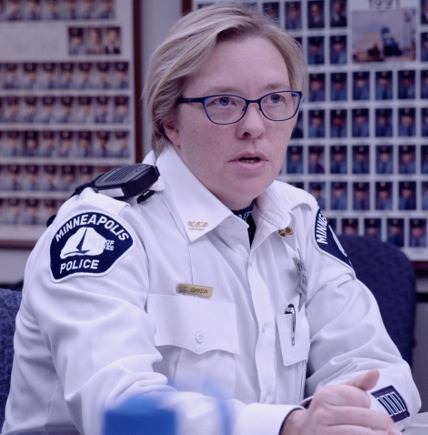 Deirdre Fishel                                       Ganesha Martin                                                    CJ Johnson


Many thanks to the following generous event sponsors:
Womens', Gender, and Sexuality Studies
The School of Social Work
Center for Public Scholarship and Social Change
Department of Criminology, Sociology, and Anthropology
Millersville University Police Department
African American Studies
President's Commission on the Status of Women
President's Commission on Cultural Diversity and Inclusion


Spring Advising Luncheons 2022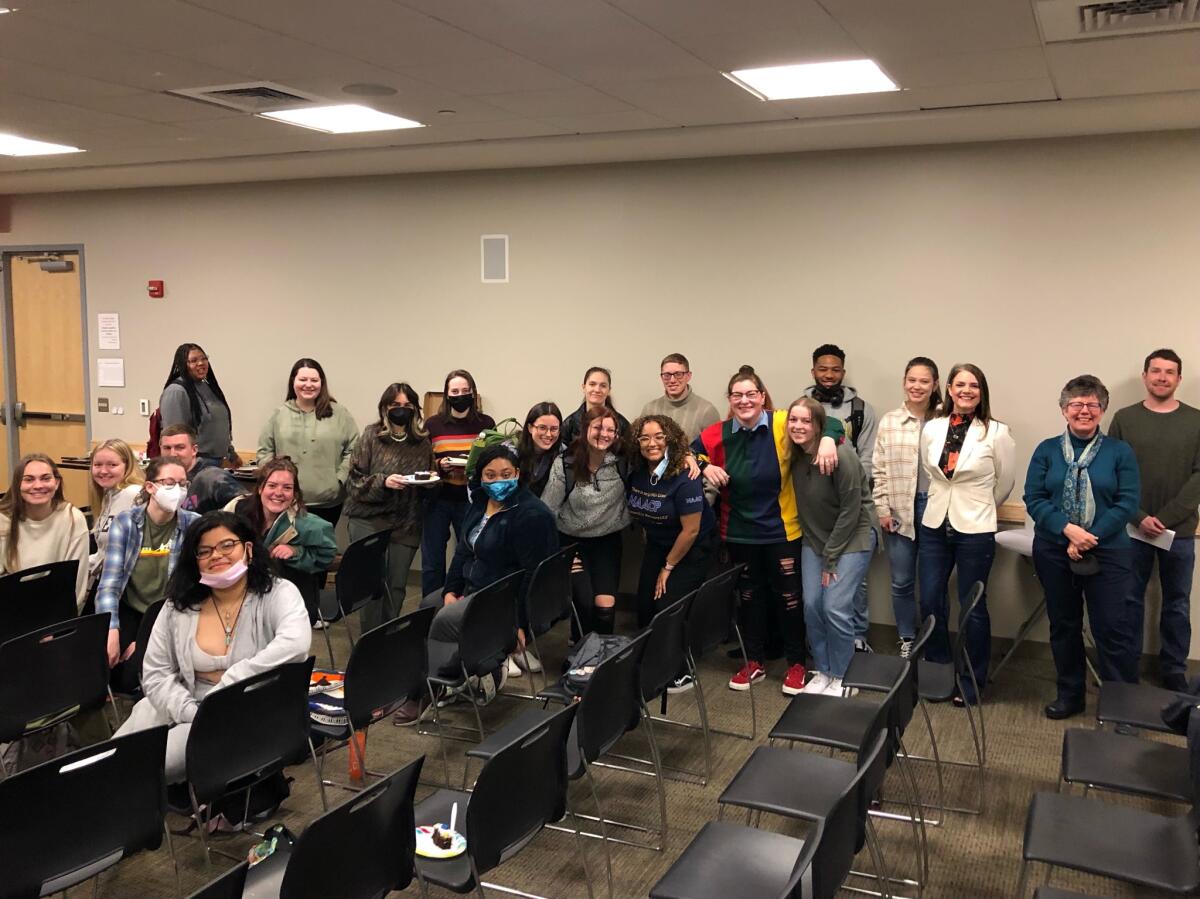 On March 23, faculty from the Anthropology and Sociology Majors hosted luncheons that featured food and academic previews for the Fall of 2022. Everyone was excited to be able to meet in-person, indoors, and even eat food in the same room!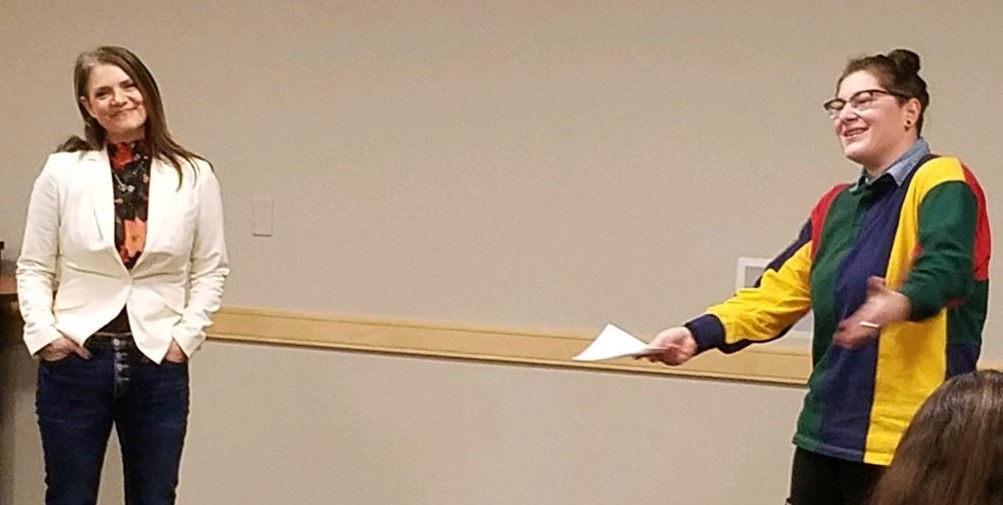 Dr. Stephanie Jerstad was surprised with a speech by Alyssa Fostik to celebrate the completion of her thesis.
Dr. Schmitt presents a cake. Congratulations, Doctor Jerstad!  We are proud of you and honored you are part of our faculty.

Anthropology Day 2022!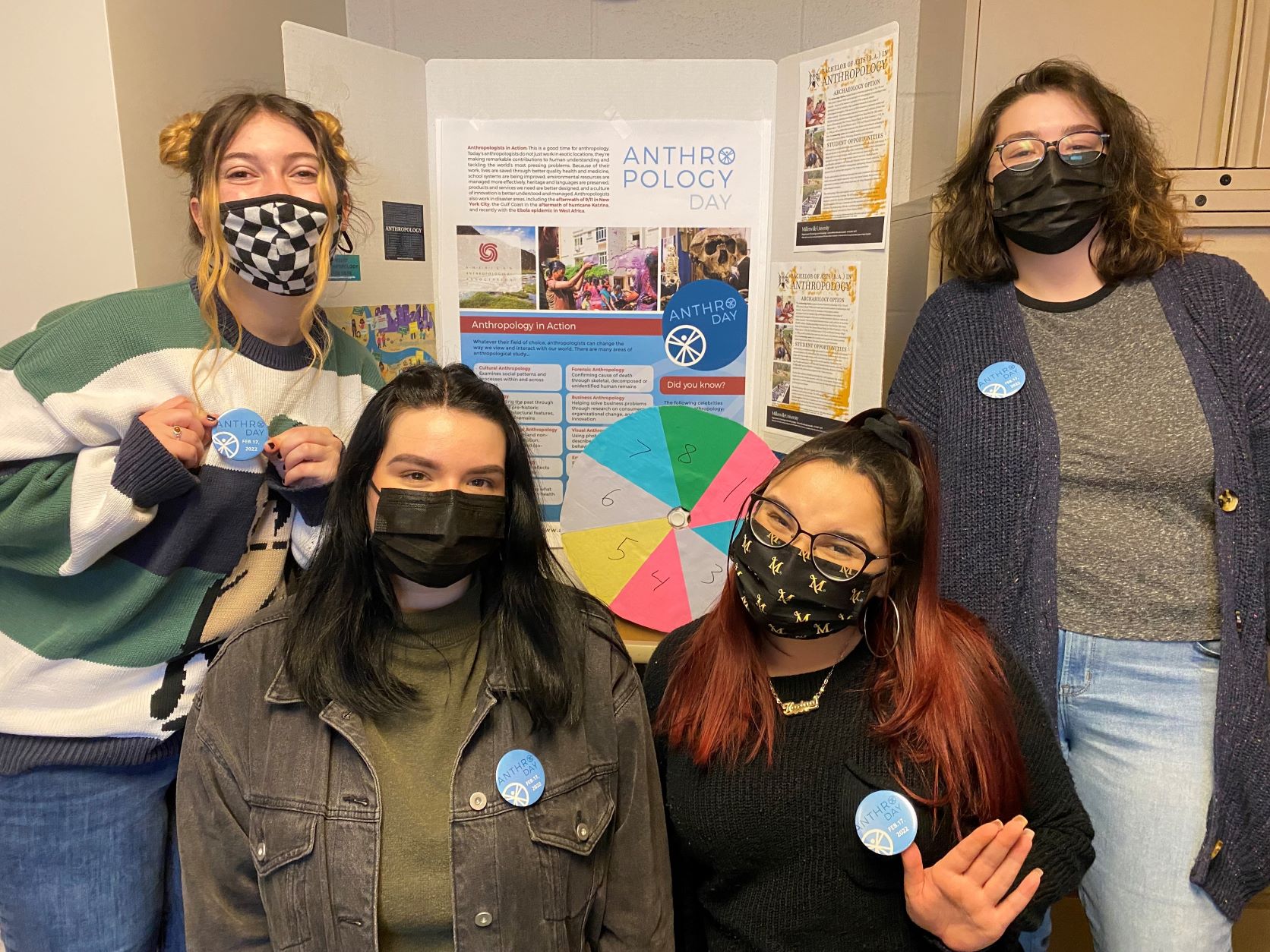 Anthropology majors celebrated World Anthropology on February 17, 2022 by setting up in the SMC and McComsey Hall to promote awareness of anthropology. They had dispays of artifacts from our student-led archaeological excavations, trivia, and a prize wheel.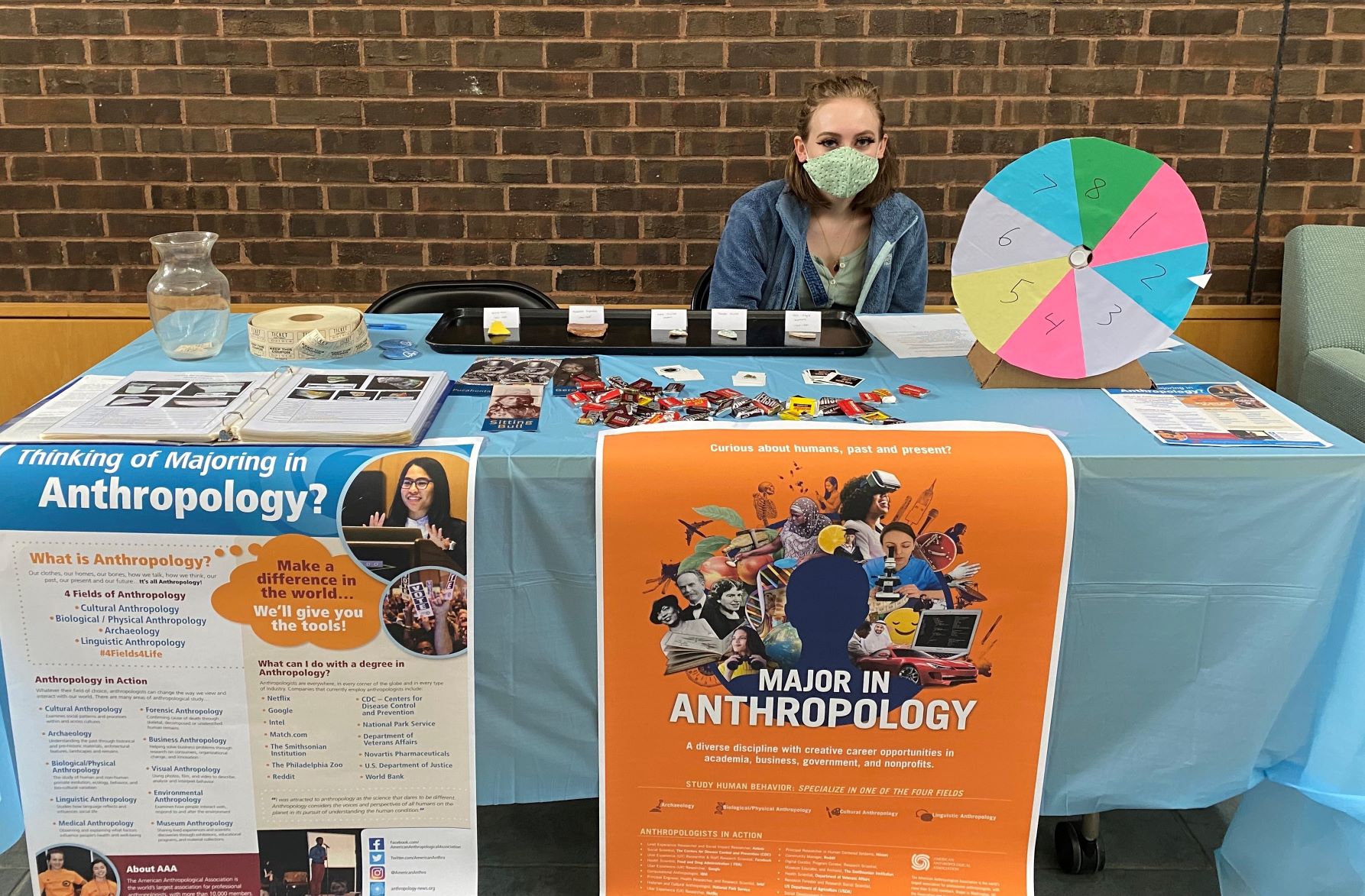 David Garlock Visits Millersville

In November, 2021 we hosted David Garlock, a former client of Bryan Stevenson and the Equal Justice Initiative. He is a successful re-entrant, having served 13 years for the murder of his abuser. He is an advocate for criminal justice reform, a national speaker, and has appeared in the film Just Mercy.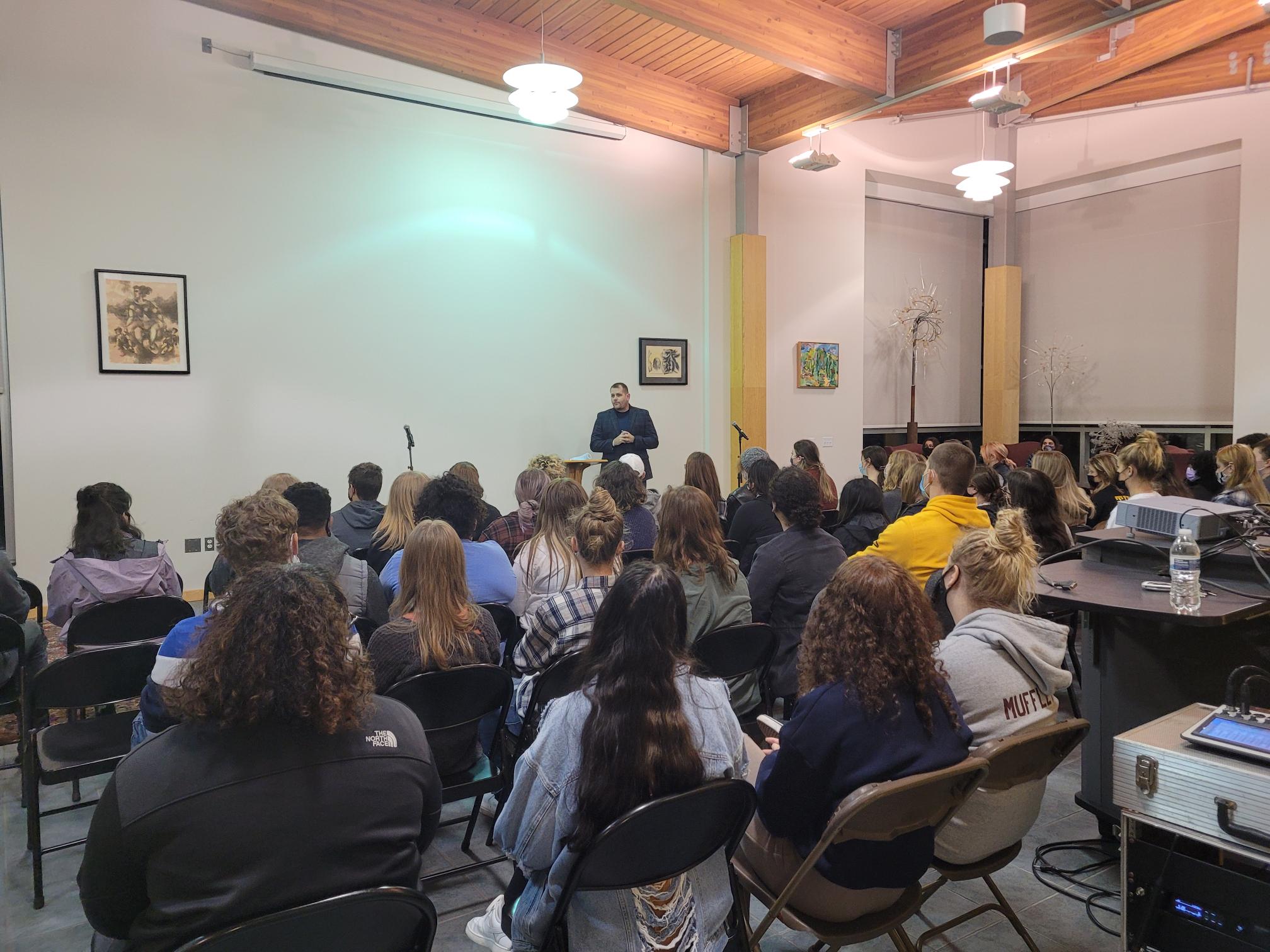 David's presentation, "The Chapters of My Life," was well-received by students and faculty. He shared his personal experiences in the criminal justice system and his life after incarceration. 
Students Engage Community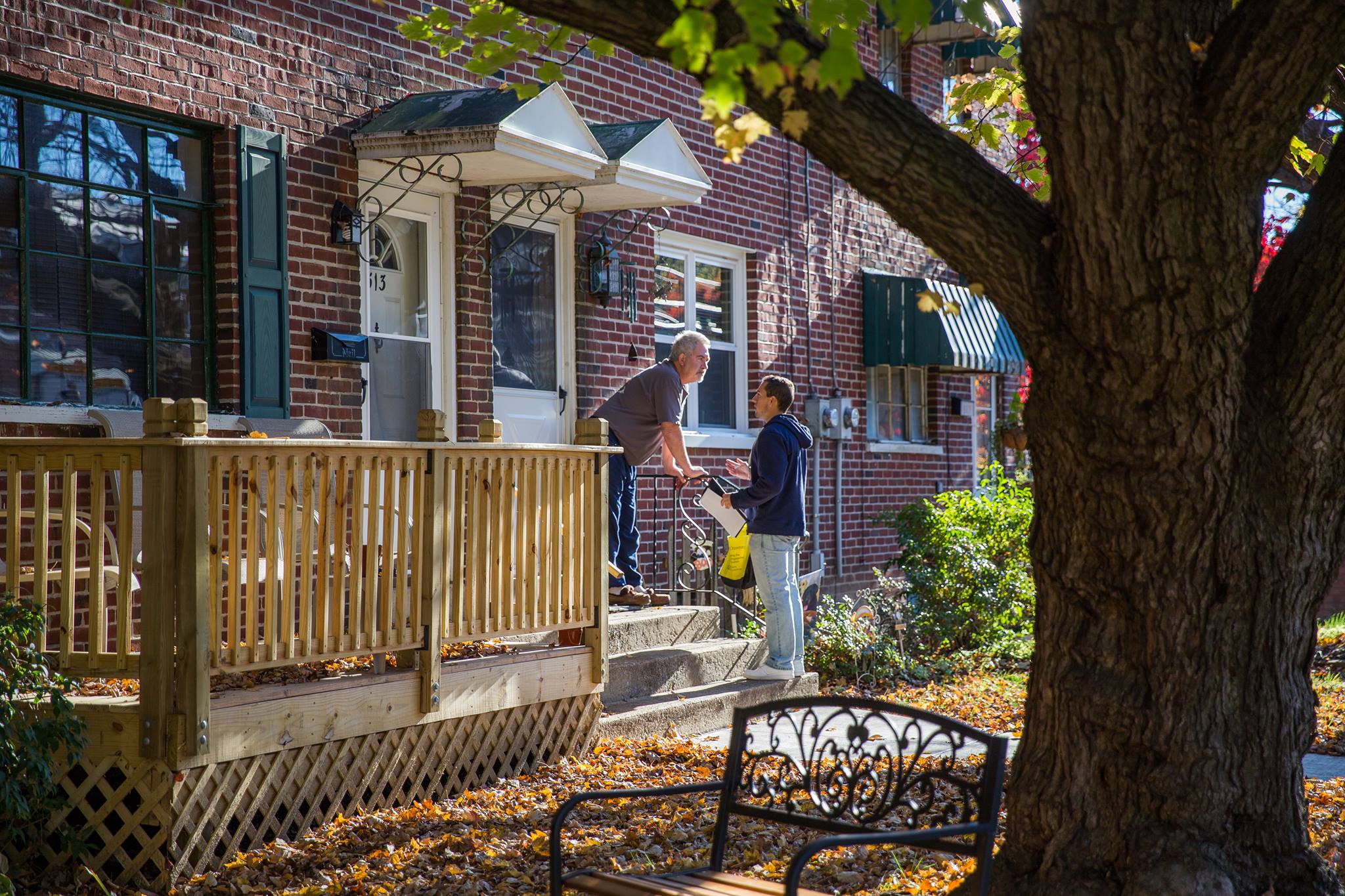 Kurt Lituma surveys in downtown Lancaster.
Alumni Speak to Students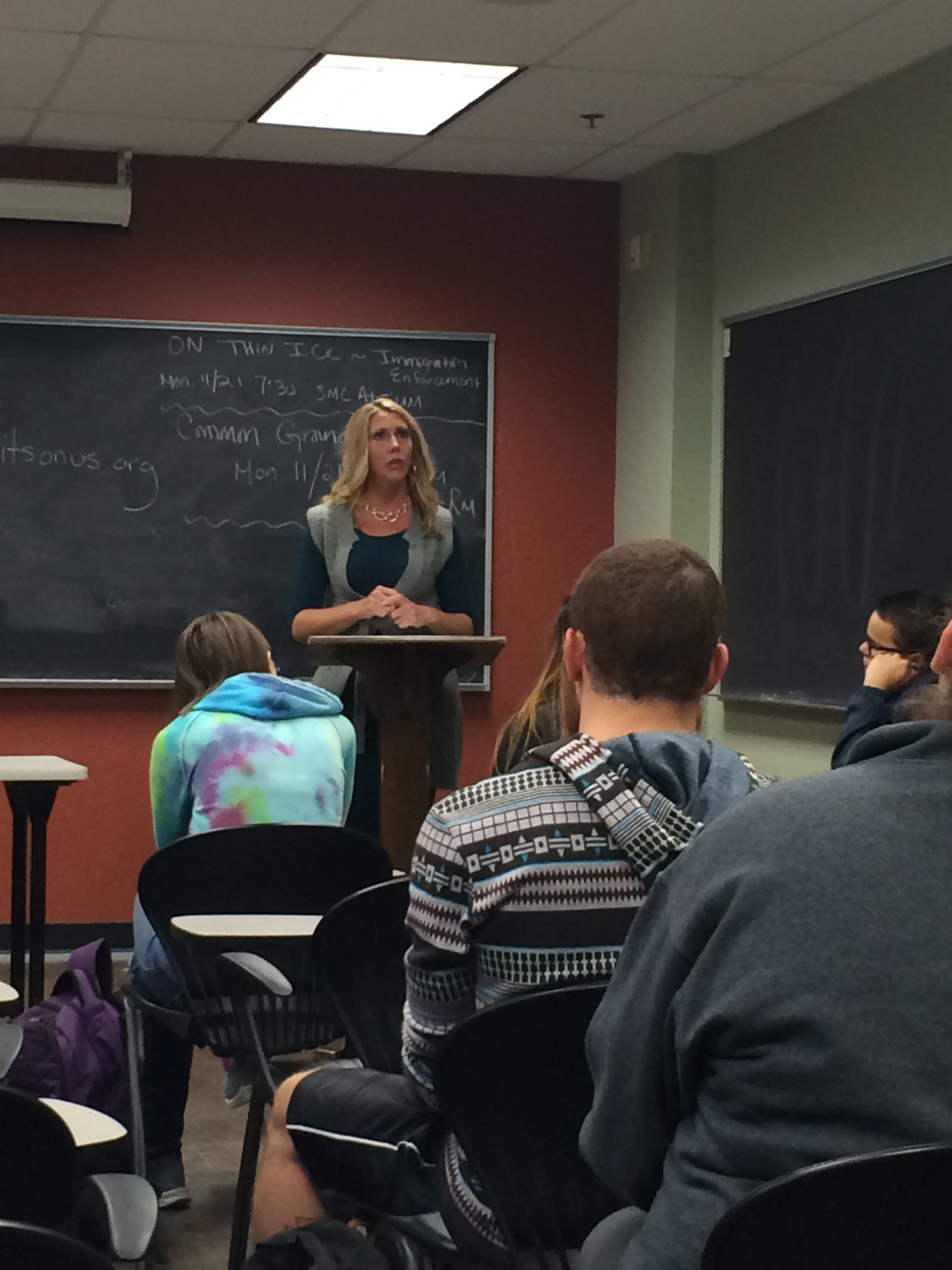 As part of Dr. Schmitt's Craft of Sociology course she invites alumnae to return to MU to speak about how they use sociology in their current profession.  Featured here is Amy Bitner a 2001 MU graduate who is currently working at the Lancaster Youth Intervention Center, is a sociology professor at York College, and will be starting a PhD program in Administration and Leadership Studies soon. The interaction and networking between our current and former students is invaluable.