Occupational Safety & Environmental Health Advisory Board
OSEH External Advisory Board
Purpose
The purpose of the Millersville University (MU) Occupational Safety & Environmental Health (OSEH) External Advisory Board (EAB) is to ensure that OSEH students/graduates are appropriately prepared for the responsibilities required of entry-level OSEH Professionals and that these students/graduates are provided appropriate educational experiences that will allow them to pursue related professional certifications and graduate education. 
Background
The Millersville University Occupational Safety and Environmental Health (OSEH) program strives to develop well-rounded OSEH professionals uniquely capable of protecting employees from work-related injuries and illnesses, while also protecting company assets and interests. To achieve this goal, the OSEH program has established a Bachelor of Science curriculum that prepares students for responsibilities that can include injury & illness prevention, environmental protection, ergonomics, fire protection, industrial hygiene, safety engineering, system safety and safety management. 
Rationale
Since its inception in 1979, the OSEH program has practiced a philosophy of continuous improvement to reassess and enhance its curriculum to continually meet the changing needs of the OSEH profession. Assessment of the OSEH Program relies on the expertise of professionals who generously share their knowledge of today's work environment as members of the MU OSEH-EAB. Members of the EAB represent professional years of experience and expertise from a variety of professional disciplines within the OSEH field. The members are charged with the responsibility to provide leadership, program assessment and guidance through their active engagement in the ongoing refinement of the MU OSEH curriculum. As a result, OSEH-EAB members have a direct impact on the success of the Millersville University OSEH program.
OSEH Advisory Board Members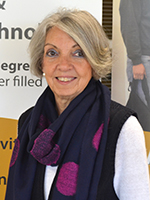 Nancy Adams held many different positions during her 33 year career with the Occupational Safety and Health Administration (OSHA), including field industrial hygienist, Area Director, Deputy Regional Administrator, Deputy Director Safety Standards, National Ergonomics Coordinator, and Director of Management Systems and Operations. She also served as the Executive Assistant to seven Assistant and Acting OSHA Assistant Secretaries.
Upon retiring from Federal service in 2008, she began a consulting career working with the National Institute for Occupational Safety and Health (NIOSH) Energy Employee Occupational Illness Compensation Program (EEOICPA), and its Advisory Board on Radiation and Worker Health. In 2011, she began work with NIOSH's World Trade Center Health Program (WTC Health Program) and its Scientific and Technical Advisory Committee (STAC).
Nancy received a Bachelor of Arts degree in Biology in 1973, from Millersville University; a Master of Science degree in Occupational and Environmental Health Services in 1995, from Hunter College of the City University of New York, New York, N.Y.; and is a 2004 graduate of the Federal Senior Executive Service (SES) Development Program.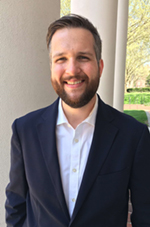 Mark Ahner is a Risk Control Service Director with Liberty Mutual.  He previously held positions as an EH&S Manager and Emergency Response Leader at W. L. Gore & Associates in Elkton, MD as well as a Senior Risk Consultant at Zurich Insurance supporting the Philadelphia, New York and Boston offices.  Mark has been responsible for risk improvement consulting for national clients in the manufacturing, healthcare, hospitality, real estate, and other key industry verticals.
Mark graduated from Millersville University in 2012 with a Bachelor of Science degree in Occupational Safety and Environmental Health.  He also holds a Masters in Business Administration (MBA), is a Certified Safety Professional (CSP), Associate in Risk Management (ARM), and Chartered Property and Casualty Underwriter (CPCU).  He is a very active contributor with the American Society of Safety Professionals (ASSP), receiving numerous volunteer awards at the society level.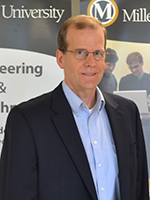 Paul Allen is a Risk Specialist with the Chubb Group of Insurance Companies. A safety professional with 26 years of experience, Paul has held a variety of safety positions in insurance loss control, manufacturing, and construction.  Paul has worked with a variety of customers throughout his career and these experiences have allowed him to strengthen his knowledge about many industries. From these opportunities, Paul has been able to develop skill and expertise in industrial hygiene, ergonomics, transportation, healthcare and construction. During his career, Paul has held positions of increasing responsibility in consulting, quality assurance, and management. 
Paul holds a BS in Occupational Safety & Hygiene Management from Millersville University and the Associate in Risk Management designation.  Paul is also an Accredited Office Ergonomics Evaluator, a Certified Safety Professional, and a Certified Industrial Hygienist.  He is a professional member of the American Society of Safety Engineers (ASSE), a member of the American Industrial Hygiene Association (AIHA), and a member of the American Conference of Governmental Industrial Hygienists (ACGIH).  Paul currently serves as the vice president for the Central PA ASSE Chapter.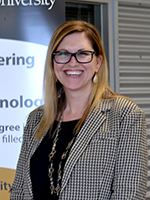 Chris Eberly  has over 25 years of safety experience in progressive environmental, safety and health (ESH) positions within the manufacturing sector and has recently begun to expand into mining and construction materials production. She has been involved in the development and implementation of ESH strategies that include management system implementation, training, incident investigation/reporting, safety and lean integration and business continuity plans. She has worked to implement programs in various business units of ESH that include due diligence reviews, risk management, lean optimization, workplace wellness and acquisition integration.  She has been responsible for able producing results that include improved employee engagement, increased safety morale, increased safety visibility, reductions injury rates, and reduced workers compensation costs.
Chris received her Bachelor of Science degree in Occupational Safety and Hygiene Management from Millersville University. She is a Certified Safety Professional (CSP)) and a Board member of the Central PA American Society of Safety Professionals. She has a Value Based Lean Six Sigma (VBLSS) Green Belt, and has worked voluntarily as a Special Government Employee (SGE) for the Occupational Safety and Health Administration (OSHA) as part of a Voluntary Protection Program (VPP) onsite team that conducts comprehensive OSEH worksite evaluations to qualify as a VPP site.  She is also a Prosci Certified Change Manager.
Chris is currently a Senior Safety Manager York Building Products with oversight of safety compliance activities in the masonry product manufacturing, sand, gravel and stone mining operations, asphalt product and ready mix concrete business sectors.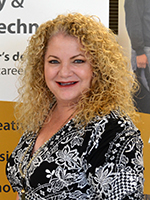 Kelley A Edmier is a safety professional with over 27 years in safety with experience, working for the family owned Construction Company, nonprofit educational safety organizations, and international insurance carriers.  Recently she began to specialize in safety and health in the oil and gas pipeline construction industry. She received a Bachelor of Arts degree in Psychology in 1986, from University of Colorado; a Master of Science degree in Industrial Management with emphasis in Safety & Training, from Northern Illinois University in 1994.  She also holds Instructor certifications from the Occupational Safety and Health Administration for Construction Safety,(OSHA 500 Course), the Red Cross (CPR, AED, and First Aid), is an OSHA Excavation standard Competent Person, and is Certified by the Council for Accreditation in Occupational Hearing Conservation to conduct accurate pure tone, air-conduction audiometry.  Kelley is currently pursuing a doctoral degree in Safety Sciences at Indiana University of Pennsylvania, an anticipates earning her PhD in 2018.
Dr. Jermaine L. Hunter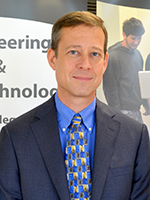 Steve High is the President of High Environmental Health and Safety Consulting Ltd., which he established in 1999. The company provides assistance in identifying, evaluating and controlling safety and health exposure risks in various applications. Steve previously held positions of Corporate Manager of Safety, Environment and Industrial Hygiene, and Safety Specialist for the High Companies. He held the position of Safety and Training Coordinator for H.M. Stauffer & Sons.
Steve holds a BS in Business Administration from Elizabethtown College and an MS in Safety Sciences from Indiana University of Pennsylvania. He completed a post-baccalaureate certificate in epidemiology and biostatistics through Drexel University. He is currently finishing a Masters in Public Health (MPH) at Johns Hopkins.
Steve is a board Certified Safety Professional (CSP) and holds the designation of Associate in Risk Management (ARM). He is an authorized-OSHA instructor-trainer for construction and general industry courses through the OSHA training institute. He is a certified XL tribometrist, regularly evaluating walking surfaces, floor treatments and footwear for slip-resistance for manufacturers and facility owners as well as serving as an expert witness.
His work experience includes over twenty-five years in occupational safety. Steve is an EMT and still occasionally teaches CPR and first aid courses. He serves on the Board of Directors for the High Companies and Irex Corporation.  He is also a member of the Habitat for Humanity Safety Committee.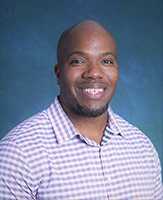 Darnell Johnson is the Loss Control Field Supervisor- Northeast Region. The Cincinnati Insurance Companies
Darnell is a Loss Control Field Supervisor for The Cincinnati Insurance Companies where he manages the Northeast region's loss control field consultants.   
Darnell's team provides extensive loss control services to clients including employee safety and compliance training and program development, fire risk surveys, automatic fire suppression system design evaluation, fleet management services, contractor risk transfer solutions, and product safety and business continuity consultative services.
Darnell has been with The Cincinnati Insurance Companies (CIC) for 7 years. He started his career in construction safety, followed by safety and risk consulting, before ultimately pursuing a loss control career in the insurance industry.
Darnell has a BS in Occupational Safety and Environmental Health from Millersville University, where he was a 4-year member and captain of the football team.  He is a Certified Safety Professional (CSP) granted by the Board of Certified Safety Professionals, is an OSHA Authorized Construction Outreach Trainer, and has his AINS designation in insurance.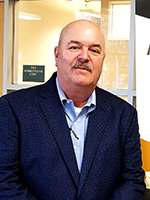 John M. Kotchish is the Risk Manager and Director of Employee Service for the diversified Kinsley divisions and Kinsley sister companies.  Since joining Kinsley Construction in 1977, he is frequently called upon to develop solutions where leadership is needed or processes are broken.  John started in the construction field as a laborer and continued as a bridge carpenter and concrete  finisher, while a volunteer firefighter with the York Township Fire Department, where he became Fire Chief. His training and experience in emergency services led to his selection as the Safety Director, when Kinsley Construction created the position in 1985.  Through his long history with Kinsley, John has learned that successful employees yield a successful company.
John received his Associates Degree in Police Administration from Harrisburg Area Community College and attended the Pennsylvania and Delaware State Fire Academies. He has training in Safety & Risk Management, Communication and Negotiation, Fraud Detection, Hazardous Materials, MSHA and OSHA standards, and holds certifications in First Aid, CPR, and Infection Control Risk Assessment (ICRA).  He is a lifelong participant and Executive Board member with the Boy Scouts of America.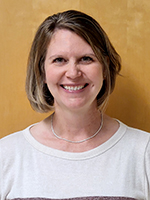 Angela Mackley is the Director of Safety and Emergency Management for Penn Medicine Lancaster General Health.  As the organization's Safety Officer, she is responsible for the oversight of the Environment of Care, Safety Management Program, OSHA Voluntary Protection Program (VPP), Injury and Accident Prevention, Environmental Regulatory Compliance, and Emergency Management.
Angie has worked in various roles in the healthcare industry since 1997 and has worked as a Safety Professional since 2003.  Her background includes developing rehabilitation programs for injured workers, building injury prevention programs for industrial clients, overseeing contractor safety, developing fire and life safety management systems, as well as providing risk control services for clients in various industries.  She is a Certified Safety Professional, a Special Government Employee with OSHA VPP, and a member of the American Society of Safety Professionals.
Angie received a Bachelor of Science Degree in Physical Education, Exercise Physiology from Slippery Rock University, as well as a Bachelor of Science Degree in Occupational Safety and Environmental Health from Millersville University.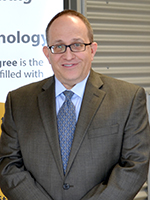 Steve Pomponi has 29 years of safety experience working with organizations of all sizes as Corporate Risk Manager, Safety Manager, Regional Manager, Risk Control Consultant and Independent Consultant, and currently works for PSA Insurance and Financial Services, as Vice President, Risk and Safety Management.
Prior to joining PSA, Steve was an independent consultant that partnered with many PSA clients to improve their safety efforts.   As a Corporate Risk Manager of a 6,000-employee company, his leadership enabled achievement of a 72% reduction of workers' compensation costs and an 83% reduction of auto insurance costs – over a $4 million savings. 
He earned his M.S. in Safety Engineering from Indiana University of Pennsylvania and a B.S. in Occupational Safety and Hygiene from Millersville University and is a Certified Safety Professional (CSP).  He is the recipient of the National Safety Council's (NSC) Distinguished Service to Safety Award, a prestigious honor awarded to individuals by the NSC.
Steve spent the last 15 years as a volunteer EMT/IV tech, and served as a board member of the Silver Spring Volunteer Fire Department, and Director of their Life Safety Unit.  
He is a member of the Maryland-1 Disaster Medical Assistance Team and has been deployed to provide safety training to first-responders during Hurricane Sandy, the Louisiana floods, Presidential State of the Union and Inauguration. He has also provide training for health professionals who traveled to Africa for the Ebola outbreak.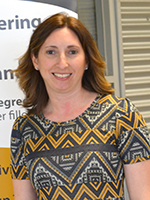 Amanda Scott is the Director, Environmental Health and Safety and the Occupational Health Departments at the The Children's Hospital of Philadelphia. She previous held Industrial Hygiene and Safety positions with Sanofi-Aventis, Malvern, PA, East Penn Manufacturing, Lyon Station, PA, and as an Adjunct Professor at the College of Health Sciences, Environmental Health and Safety, West Chester University.

She holds a Bachelor of Science degree in Environmental Health from West Chester University and a Master of Science degree from Temple University. She is a Certified Industrial Hygienist (CIH), Certified Safety Professional (CSP), Certified Healthcare Environmental Manager (HEM), as well as holding certification in Medical Laser Safety Officer (CMLSO), Hazardous Waste Operations and Emergency Response (HAZWOPER), Transportation of Hazardous Materials (DOT/IATA), and Hazardous Waste Management (EPA).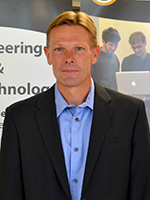 Scott Swanson has over twenty five years of international and domestic experience leading cultural change and management system implementation in complex and challenging chemical, petroleum, manufacturing, pharmaceutical, commercial and institutional environments. He has held progressive environmental, health and safety (EHS) positions for companies in the EHS consulting, heavy industrial manufacturing, technical field service and building product manufacturing industries.  Scott is currently the Sr. Director EHS for Multi-Color Corporation headquartered in Batavia, OH.
Scott received a Bachelor of Science degree in Environmental Resource Management from the Pennsylvania State University and a Master of Science in Environmental Engineering for the Johns Hopkins University. He is a registered Professional Engineer in the state of Maryland and has earned a registration as a Certified Safety Professional from the Board of Certified Safety Professionals.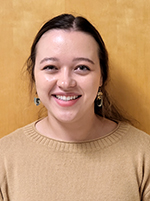 Randi Warner

Patricia Williams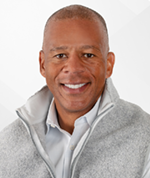 Robert Williams, aka "Bob" is the President and CEO of SlateBelt Safety. His company provides Prescription Safety Glasses and Personal Protective Equipment to the pharmaceutical and other related industries. As the leader of his organization his job is simple; "Provide our folks with what they need to make great customer focused decisions while building long lasting relationships". Bob earned his Bachelor's Degree in Finance from Millersville University followed by an MBA from Penn State University. For relaxation and stress relief, he plays tennis, reads, cooks, practices yoga and immerses himself in overall fitness. 
OSEH Faculty Members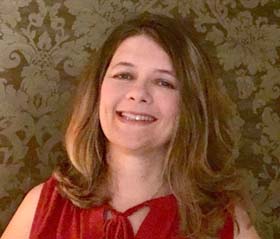 Dr. Betty-Jo Bowers earned a Ph.D. in Leadership in December 2016 from Alvernia University in Reading, Pennsylvania where she was awarded the "Ph.D. in Leadership Award" in April 2017.  She earned a master of business administration and a bachelor of science in environmental engineering technology from Penn State University and a post-baccalaureate certificate in medical studies from Drexel University.  Dr. Bowers has over 15 years of industry experience in environmental, health, and safety engineering and management positions at Johnson & Johnson, Cargill, Fairchild Semiconductor, and World Resources Company.  She also taught business, leadership, and math courses as an adjunct faculty member at Lycoming College, McCann School of Business and Technology, and Alvernia University.  Her research interests include ISO 45001/OHSAS 18001 and ISO 14001 management systems, construction safety, and leadership styles.

Dr. Mehdi Khalighi joined Millersville University for Fall 2014 as an assistant professor in the Occupational Safety and Environmental Health program at the Department of Applied Engineering, Safety & Technology. Prior to joining Millersville, he served as Research Assistant at San Diego State University, where he conducted research studies in the area of Air Quality by conducting data analysis for air pollution in cross border commuting between US and Mexico. Prior to that Mehdi was working overseas as assistant professor in SBMU Medical University at the department of occupational health and safety.
Mehdi holds a BS degree in Mechanical Engineering majoring in Thermo-Fluidics. He was working as design engineer at International Civil Aviation Organization prior to starting his graduate studies. Mehdi received his MS and PhD degrees in Mechanical Engineering majoring in Ergonomics and Safety from University of Utah. His research studies during graduate program were focused on Noise Control and Cumulative Trauma Disorders. He has done extensive study on Carpal Tunnel Syndrome. He also recently finished his course work study for another graduate program in Master of Public Health majoring in Environmental Health and Safety and is expecting to get his MPH degree from San Diego State University in 2015.
Areas of specialization and his research interests are Ergonomics, Safety, Human Factors/Engineering Psychology, Public Health, Environmental Health and Air Quality.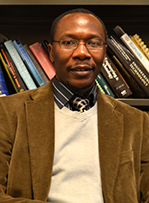 Jack O. Ogutu, Ph.D., obtained his BS in Mechanical Engineering from The University of Nairobi (2004) and his MS and PhD in Industrial & Systems Engineering with a concentration in Occupational Safety & Ergonomics from Auburn University, Alabama (2013). His research interests are in the areas of Occupational Ergonomics, Biomechanics, Risk Assessments, Noise Dosimetry, and System Safety Analysis.  Dr. Ogutu has taught a number of classes in the Occupational Safety & Environmental Health (OSEH) program at Millersville University of Pennsylvania, including; Industrial Hygiene, Human Factors, Safety Engineering Principles, System Safety and an Introductory course in Occupational Safety and Health. Jack is an authorized OSHA 10 & 30 hour general industry trainer.
Dr. Ogutu currently serves as department chair for Applied Engineering, Safety & Technology and oversees the NIOSH Training Program Grant for Millersville University.
Dr. Ogutu also volunteers as a Program Evaluator for the ABET-ASAC commission and is a professional member of the American Society of Safety Profesionals.
Schedule a visit to Applied Engineering, Safety & Technology

University Open House Days and Personal Tours Available.

The best way to get to know us is to come and see us!

Several opportunities are available throughout the year for you to come and visit the Millersville University campus to learn about the programs offered, student life, financial aid, and the application process. Please click on Admissions Department to go to their page.

We are also available to meet with interested students and their families at times other than the scheduled open house days. Please email or call us using the information below. We'll schedule a time to meet with you and connect you with a professor who specializes in your area of interest.

Email: AEST@millersville.edu
Phone: 717-871-7237

 

AEST News Blog and Department Information

Keep up on the latest things happening in and around the Department of Applied Engineering, Safety & Technology. You can see what the students and staff are doing right now, and back issues of the former AEST Newsletter, Abbozzare, are available.

Osburn Hall Building Hours

Office Hours:
7:30 a.m. - 4 p.m. Monday through Friday
Building Hours:
7:30 a.m. - 10 p.m. Monday through Thursday
7:30am - 4:30 p.m. Friday