Dr. Betty-Jo Bowers
Assistant Professor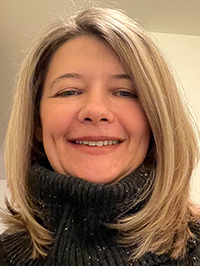 Office Hours
M: 10:50am - 12:05pm
T: 9:30am - 10:45am
W: 10:50am - 12:05pm
R: 9:30am - 10:45am
Comments:

Dr. Bowers earned a Ph.D. in Leadership in December 2016 from Alvernia University in Reading, Pennsylvania where she was awarded the "Ph.D. in Leadership Award" in April 2017.  She earned a master of business administration and a bachelor of science in environmental engineering technology from Penn State University and a post-baccalaureate certificate in medical studies from Drexel University.  Dr. Bowers has over 15 years of industry experience in environmental, health, and safety engineering and management positions at Johnson & Johnson, Cargill, Fairchild Semiconductor, and World Resources Company.  She also taught business, leadership, and math courses as an adjunct faculty member at Lycoming College, McCann School of Business and Technology, and Alvernia University.  Her research interests include ISO 45001/OHSAS 18001 and ISO 14001 management systems, construction safety, and leadership styles.