Dr. Chuck Geiger
Associate Professor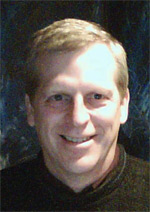 Office Hours
M: 1:00 - 2:00 pm
T: 1:00 - 2:00 pm
W: 1:00 - 2:00 pm
R: 1:00 - 2:00 pm
F: 1:00 - 2:00 pm
Comments: No in person office hours for spring 2021. All office hours are via phone or video-conference appointment. Please email for more information.

Education
Ph.D. Geography, University of Toronto (Toronto, ONT, Canada), 1984 
M.A. Geography, Kent State University (Kent, OH), 1978 
B.S. Mathematics, Edinboro University (Edinboro, PA), 1976
Dr. Geiger, joined the Geography faculty at Millersville University in 1986. He is primarily interested in environmental issues, especially those relating to energy resources and technologies. He also has wide-ranging interests in cultural and environmental issues across Pennsylvania. He is involved in on-going research on the presence of radon gas in homes. Dr. Geiger also teaches most of the department's offerings related to technical aspects of maps, computers and geographical data analysis, and co-manages the department's Geo-Graphics Laboratory. Through the Geo-Graphics Lab he is working to enhance the reputations of both the students and the department by bringing research and mapping projects which combine the benefits of GIS with attempts to find solutions to environmental problems.
Courses Taught
GEOG 245 Geography of Pennsylvania 
GEOG 281 Map Interpretation and Analysis
GEOG 292 Quantitative and Spatial Analysis
GEOG 305 Geography of Energy
GEOG 384 Cartography
GEOG 395 Advanced GIS