School Psychology - Masters Plus Certification
F.A.Q.'s - School Psychology
How long is the program? Is there a time restraint on completing the program if going part-time?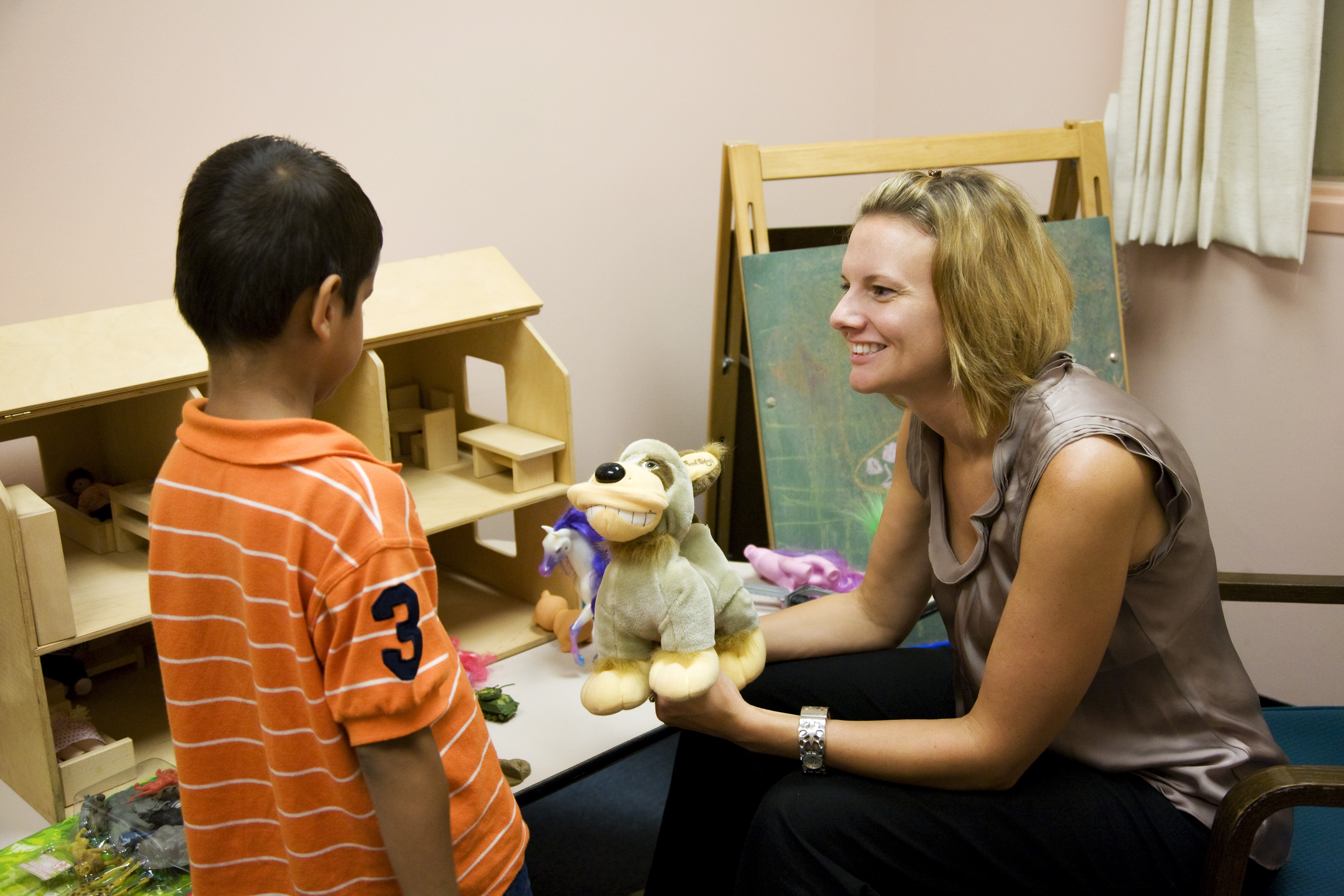 For full-time students, Millersville's program can be completed in 3 years – 2 full years of classes (meaning 3 fall classes, 3 spring classes, and 3 summer classes for 2 years) and 1 year of internship. For part-time students, the length of the program varies, although students must complete 43 credits (the amount necessary to qualify for the MS degree) within 5 years. Certification will be awarded after the internship is complete.
Do I need a background in psychology? Do I need a background in education?
To apply, you will need 18 credit hours of undergraduate psychology courses. There is no required amount of education credit hours.
When is the application due?
January 15th is the deadline for admission beginning summer/fall. For those who miss the January 15th deadline, applications are due June 1st for admission beginning fall on a space-available basis. For students beginning the program in the spring, the application deadline is October 1st.
What do I need to submit with my application?
Students need to submit GRE scores ONLY if their undergraduate cumulative GPA is 3.0 or lower, official transcripts from all undergraduate work (and graduate work if applicable), a personal statement and 3 letters of recommendation. Applicants will be contacted by faculty members to schedule an interview after applications have been reviewed.
What scores do I need on the GREs?
Millersville requires a minimum of 150 on the verbal and quantitative sections and a minimum of 29 on the analytical writing section.
I already have a Masters degree in a related field. How do I know which classes will transfer?
Students looking to transfer graduate coursework from another institution will need to schedule an appointment with a faculty member to discuss specific cases. BEFORE making an appointment to review individual transcripts, prospective students should compare previous Masters coursework with the coursework required in Millersville's program. In past cases, about 4-5 courses (12-15 credits) will transfer into the School Psychology program. Typically, these courses include Child Development/Developmental Psychology, Social Psychology, Statistics, and Biopsychology.
What is the difference between the Post-Master's Certificate program and the Master's program?
The Post-Master's Certification program is for individuals who have already earned a Master's degree in a closely related field, such as School Counseling. In the Post-Master's Certification program, previous Master's courses count towards a certification in School Psychology. Students in this program are only receiving their School Psychology Certification, not receiving a second Master's degree. The Master's program is for individuals who have not earned a Master's degree. These students will receive a M.S. and their School Psychology Certification upon completion of the program.
What kind of financial assistance is available?
Visit the Financial Aid Office's website for information relating to grants, financial aids, and scholarships. For tuition and fee information, visit the Office of Student Accounts' website. Both the Financial Aid and Office of Student Accounts' websites are available through Millersville's Graduate Admissions website.
Can I work and go to school?
Yes, many students work and attend school either full-time or part-time.
Where can I find out about graduate assistantships?
Graduate assistantships are available to master's degree students across campus in a variety of administrative offices and academic departments. Students interested in graduate assistantships should see the Graduate Assistantship page on the Graduate Studies website or call the Office of Graduate Studies for an application. The deadline date to submit a graduate assistant application to the Office of Graduate Studies is February 1.
Assistantships are awarded for a nine-month period (fall and spring semesters only) to students admitted to a master's degree program and are renewable for a second academic year. Graduate assistants awarded a full-time assistantship receive a tuition waiver up to 24 graduate credits and a stipend of $5,000 for their first year. In their second year as a full-time graduate assistant, the student will receive a tuition waiver up to 24 graduate credits and a stipend of $5,400.
Are classes offered online?
A few classes are offered online, but the majority of courses are in the classroom.
How many credits would I take per semester?
Full-time students take 9 credits each semester (fall, spring, and summer). Part-time students vary from 3 to 6 credits a semester, but sometimes take 9 credits in the summer or when their schedules allow.
What are the class sizes?
Class sizes for general classes (such as Child Development) are around 25. Classes specific to School Psychology (such as Assessment) have around 16.
What are opportunities outside of classroom learning?
Many courses, such as Consultation and Assessment, give students the opportunity to work with both children and teachers in a hands-on setting.
Is there a specific group of faculty dedicated to the School Psychology program?
Yes, there are specific faculty members for the School Psychology program. Dr. Helena Tuleya-Payne and Dr. Amelia Lopez are full-time faculty members, and we have adjunct professors specific to our program.
Do the School Psychology students share courses with students from other majors?
Yes, our program shares some classes with students from the Clinical Psychology, School Counseling, Special Education, and Elementary Education Masters programs.
What is a core competency exam?
Following the completion of the 3 core courses, Child Development, Research Design and Statistics, and Seminar in School Psychology, students are evaluated on their skills in applying their knowledge through answering an integrated question for each course. The CCEs (core competency exams) are offered on the Saturday of the 12th week of the fall and spring semester, and the first Saturday in August. An hour is given for each question and all 3 questions are taken at one sitting. Students are required to take the CCEs during the semester in which they anticipate completing their 3rd core course (for full-time students, this will be the first semester of the program). Students must successfully pass all 3 CCEs to continue with coursework.
How do I register for classes?
After picking classes with your advisor, find your registration day by visiting Millersville's Registrar's website. The Registrar's website also has clear instructions on how to register for classes. To register, you will need to access your MAX account - make sure you can access this account before you attempt to register.
How are internships selected?
Each student applies for internships that he/she wants based on location/stipend/faculty/etc. Flyers are posted on the School Psychology bulletin board notifying students of some districts offering internships, although students are welcome to find their own internships.
When should I apply for internships?
You should apply for internships the winter before you plan to start the year-long field experience. Each school district has its own deadline for internship applications; however, applications are generally due between December and March. For more complete information on applying for internships, please see the form "Hints for Applying to Internships" which is posted on the School Psychology homepage or on the bulletin board outside of 213 Byerly.
Can I do my internship out-of-state?
Yes, out-of-state internships are fine, although students will need to complete certain guidelines and receive approval for out-of-state internships. When completing an out-of-state internship, a student's certification as a School Psychologist will still be from the Commonwealth of Pennsylvania.
How long is the internship and how many credits? Are internships paid?
Internships are an entire school year, from August to June, and counts for 9 credits. Yes, the internships are usually paid. Stipends vary with each district, but a general range is $5,000 - $15,000.
Is the certification transferrable to other states?
The certification is specific to Pennsylvania, although students may take their credentials to other states' Departments of Education and apply for certification in that state. Students are also eligible to apply for national certification upon completion of the program. For information on national certification, visit the NASP website. For further questions about certification, contact Millersville's Certification Office or certification@millersville.edu.
How many students, on average, graduate with job offers?
Approximately 60% of students find employment during the spring semester of their internships. The remaining students find employment shortly after they have completed the program.
Contact Info

Psychology Department

111 Susan P. Luek Hall
Millersville University
PO Box 1002 (1 S. George St)
Millersville, PA 17551

Tel: (717) 871-7301
Fax: (717) 871-7946