Welcome to the Office of Student Accounts
our mission
The Office of Student Accounts (OSA) is responsible for the assessment and collection of student tuition and fees. We manage all student payments, departmental deposits, petty cash reimbursements, tuition waivers, Perkins loans, 3rd Party/Sponsor billing, debt collection and student refunds.  The OSA staff is responsible for monitoring and reconciling all student account activity. Utilize the navigation bar to find detailed information about billing & payment information, or contact our office to speak with someone directly. We are here to help!
IMPORTANT NOTICE
Office Closure
Millersville University administrative buildings are currently closed in an effort to mitigate the spread of COVID-19.  However, our staff is working remotely during our normal business hours to ensure that daily processes continue.  We have staff in place for in-person transactions on Tuesdays and Thursdays, between the hours of 9am until 3pm at our location in Lyle Hall, Room 246.  We have also installed a drop box at this location for use when staff is unavailable.
OSA staff are available via telephone at (717) 871-5101 between the hours of 9:00 a.m. until 3:00 p.m. on Tuesdays and Thursdays.  You can reach us via email at osa@millersville.edu.  When emailing, please make sure to include your full name and Millersville ID number.  Our inbox is monitored Monday thru Friday and are answered in the same order they are received. 
CARES Relief Fund
The Higher Education Emergency Relief Fund, CARES Act, was created to provide assistance to eligible Millersville University students whose lives have been impacted by the disruption of campus operations during the spring semester due the coronavirus, COVID-19. These funds are available to assist students with educational costs such as food, housing, course materials, technology expenses, health care, and childcare during these uncertain times.
Summer 2021 Summer Aid Application
If you plan to request to use some of your federal aid in the summer you must complete a 2021 Summer Aid Application which is available now.
SUMMER 2021 SUMMER AID APPLICATION
Sign-up for Direct Deposit
Are you expecting a refund? To expedite the process, you can sign up for direct deposit to ensure a quicker and more secure delivery of your refund!
---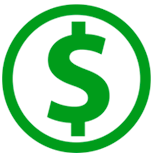 Find up-to-date financial information on semester tuition and other fees.
Learn more.
---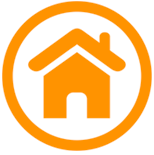 ---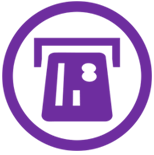 Find general information on e-bills, installment plans, receipts, myVILLE and Parent Payment Portals. Learn more.
---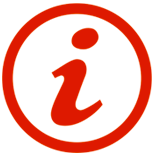 A comprehensive guide to Frequently Asked Questions and How-to Videos. Learn more.
---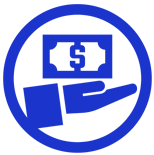 Read through Millersville's refund policy. Learn more.
Important Dates

April 9, 2021
Summer 1 2021 Bill available online

April 21, 2021
Summer 1 2021 Bill due

May 7, 2021
Summer 2 2021 Bill available online

May 19, 2021
Summer 2 2021 Bill due

June 4, 2021
Summer 3 2021 Bill available online

June 23, 2021
Summer 3 2021 Bill due

July 16, 2021
Fall 2021 Bill available online

August 4, 2021
Fall 2021 Bill due

Contact Info

Room 246, Lyle Hall

IN-PERSON OFFICE HOURS:
Tuesday & Thursday 9:00 a.m. to 3:00 p.m.

PHONE HOURS:
717-871-5101
Tuesday & Thursday 9:00 a.m. to 3:00 p.m.                         
FAX:  717-871-7970 
Email: osa@millersville.edu

USPS Mailing Address:
Office of Student Accounts
Millersville University
P.O. Box 1002
Millersville, PA 17551-0302

Address for UPS/FedEx:
Office of Student Accounts
Room 246 Lyle Hall
40 Dilworth Rd
Millersville, PA 17551-0302