Dr. Joshua M. Rea
Assistant Professor of Writing Studies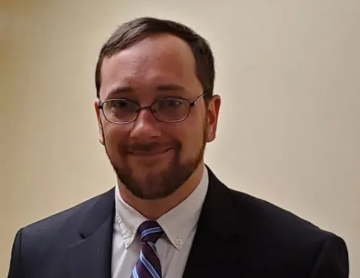 Contact Information
Office: McComsey 250
Phone: 7394
Fall 2023
M: 1:00 PM - 2:30 PM
T: 11:00 AM - 12:00 PM
W: 1:00 PM - 2:30 PM
R: 11:00 AM - 12:00 PM
Comments:

Dr. Josh Rea studies rhetorics of space and place, civic communication, and digital rhetorics. His published work includes historical accounts of Youngstown, Ohio and Tampa, Florida. His current projects approach both of these sites from different angles, and he is also pursuing projects in Louisiana as well as a digital project that examines Reddit as a space for scientific discourse. Before coming to Millersville, Dr. Rea worked at LSU Shreveport, where he directed the First Year Composition program and the Writing in Multiple Media major. He has taught courses there and at the University of South Florida including Technical Writing, Business Writing, Writing for Health Sciences, Composition I and II, Expository Writing, Film and Culture, Visual Rhetoric, Digital Rhetoric, Composition Theory, and Introduction to Rhetoric and Writing Studies. His doctorate is from the University of South Florida, where he earned awards for Outstanding Graduate Student and Outstanding Doctoral Candidate.
Degrees:
Ph.D., Rhetoric and Composition, University of South Florida
M.A., English, University of Louisville
B.A., Writing, University of Mount Union

Specializations:
Rhetoric of space and place, civic communication, digital rhetoric, professional and technical writing


Passions and Hobbies:
Guitar, tabletop and video gaming, sports, travel, and my black lab, Bodhi.
Sample Publications:
Rea, J. M. (2022). Inventing the slums: Rhetoric, race, and place in Westlake Terrace. Rhetoric Review 41.1, pp. 31-44.
Rea, J. M., Cannon, P., Sawchyn, A., and Walkup, K. (2018). Journaling and bibliotherapy: Theory, methodology, and usability. In N. Matveeva & G. Agboka, Eds., Citizenship and Advocacy in Technical Communication: Scholarly and Pedagogical Perspectives (pp. 153-174). New York: Routledge. 
Johnson, M. A., Cannon, P., Palmer, R., Rea, J. M., & Zarlengo, T. (2017). Logotypes in place: A visual rhetorical history of Cigar City. In D. N. DeVoss & C. S. Wyatt (Eds.), Type matters: The rhetoricity of letterforms (pp. 252-281). Anderson, SC: Parlor Press.