Dr. Samuel Lombardo and Mrs. Dena Lombardo
FIAT LUX SOCIETY MEMBER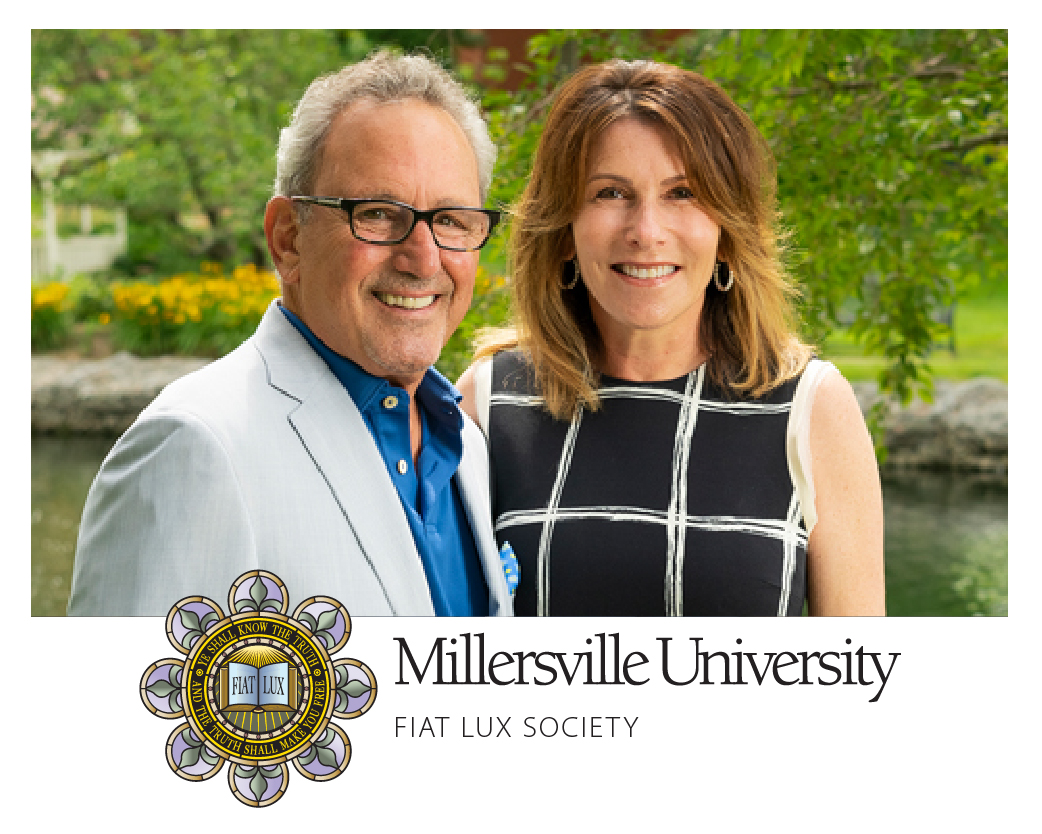 For many years, Dr. Samuel Lombardo and Mrs. Dena Lombardo have supported Millersville University and have provided tremendous educational opportunities for Millersville University students as donors of transformative gifts. As donors of the largest single gift in the history of Millersville University – a $5 million gift toward funding the complete transformation of the historic Brooks Hall to become the Samuel N. and Dena M. Lombardo Hall – the Lombardos have provided generous funding for the building that will become the future home of the Lombardo College of Business.

As lifelong residents of Lancaster County, the Lombardos are passionate about making an impact in the local community. With the establishment of the Lombardo Welcome Center on the campus of Millersville University, the Lombardos funded the first building in Pennsylvania to be certified as a zero energy building by the International Living Future Institute and only one of about 100 zero energy buildings in the country. On May 6, 2020, Millersville University announced the first named college in its 165-year history as the Lombardo College of Business, which is generously funded by the Lombardos. Their gift will establish endowments in perpetuity and will be used where it's most needed in the Lombardo College of Business, for student scholarships, faculty development, equipment and internships.

Dr. Lombardo is chairman and CEO of The Benecon Group and ConnectCare3, where he oversees 165 full-time employees, including a number of Millersville University graduates. In 1997, Dr. Lombardo founded The Benecon Group, located in Lititz, Pennsylvania. The Benecon Group specializes in developing innovative and effective employee benefit solutions and is a multiple winner of Inc. Magazine's "500 Fastest Growing Companies in America." ConnectCare3 assists medical patients with finding the best specialists, facilities and treatment options within the health care system. In addition to his successful career in the insurance industry, Dr. Lombardo is the owner of his family's restaurant, Lombardo's, in Lancaster, Pennsylvania.