Mr. Paul W. Ware and Mrs. Judy S. Ware
FIAT LUX SOCIETY MEMBERS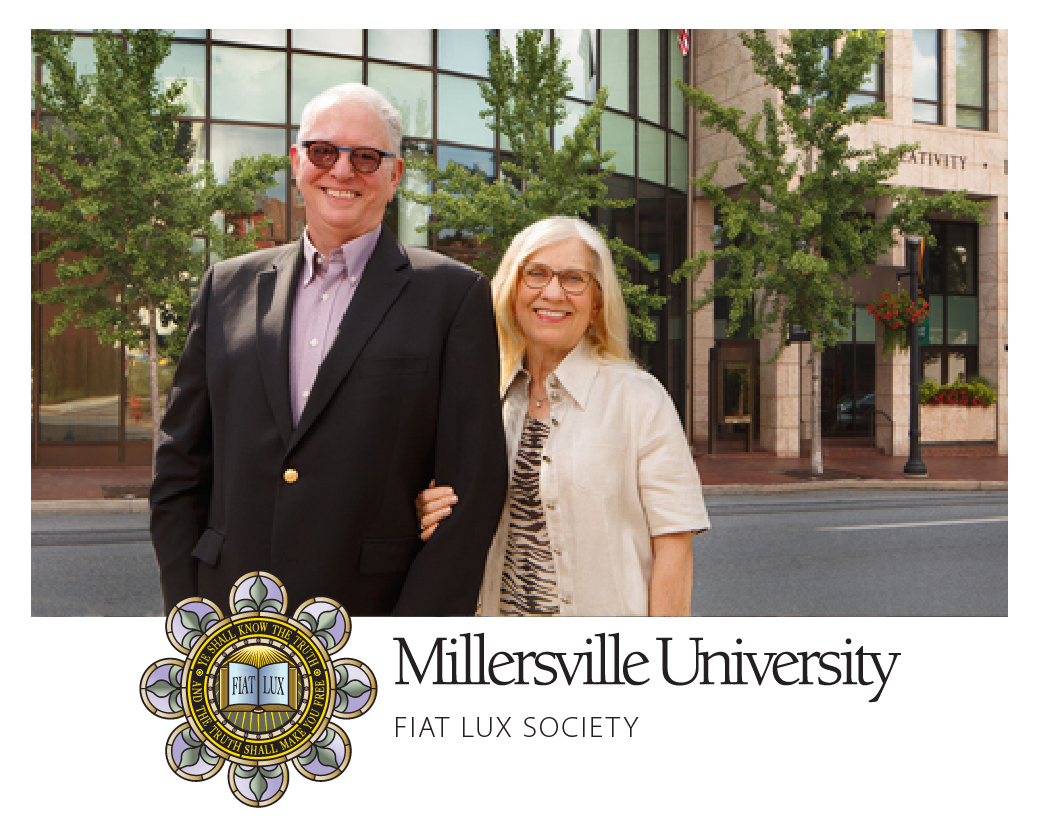 The dedication and naming of Millersville University's Ware Center, located in the heart of downtown Lancaster at 42 N. Prince Street, took place on September 12, 2011, in Steinman Hall. Named in honor of Mr. Paul W. and Judy S. Ware, The Ware Center recognizes the Wares' commitment to the visual and performing arts. As The Ware Center celebrated its 10th anniversary in 2020, the building has welcomed nearly 500,000 attendees since it opened and has become a showcase of culture and talent from near and far. The Wares have generously supported the arts in Lancaster County for decades, and their contributions to Millersville University have made a positive impact on the University community and the region.

The Wares continue to be supportive partners to the Millersville University visual and performing arts seasons, and The Ware Center has become a home for the cultural arts in Lancaster. Mr. Ware is a long-time member of the Pennsylvania Council on the Arts, and the couple actively supports many organizations including the Boy Scouts of America, the Lancaster Symphony Orchestra and LancasterHistory. The arts have been important to the Wares throughout their lives, and their dedication to the arts at Millersville University has greatly enriched the lives of thousands of students and guests, and creates a vibrant legacy for Millersville University and the community.
The Ferree Foundation
The Ferree Foundation is a major gift donor to Millersville University as an underwriter for the costs associated with operating The Ware Center, located in the heart of downtown Lancaster. Based in Lancaster, Pennsylvania, the Ferree Foundation is a Ware family foundation. Support of The Ware Center from the Ferree Foundation allows The Ware Center to host academic courses for Millersville University students, in addition to the Arts at Millersville, featuring rich and diverse artists from both around the world and in our community. The Ferree Foundation is dedicated to promoting and supporting excellence in arts, culture and history, education, youth engagement, health, human services, and local economic and community development.