ONE DAY GIVE 2019
THURSDAY, FEBRUARY 14 - GIVE TO WHAT YOU LOVE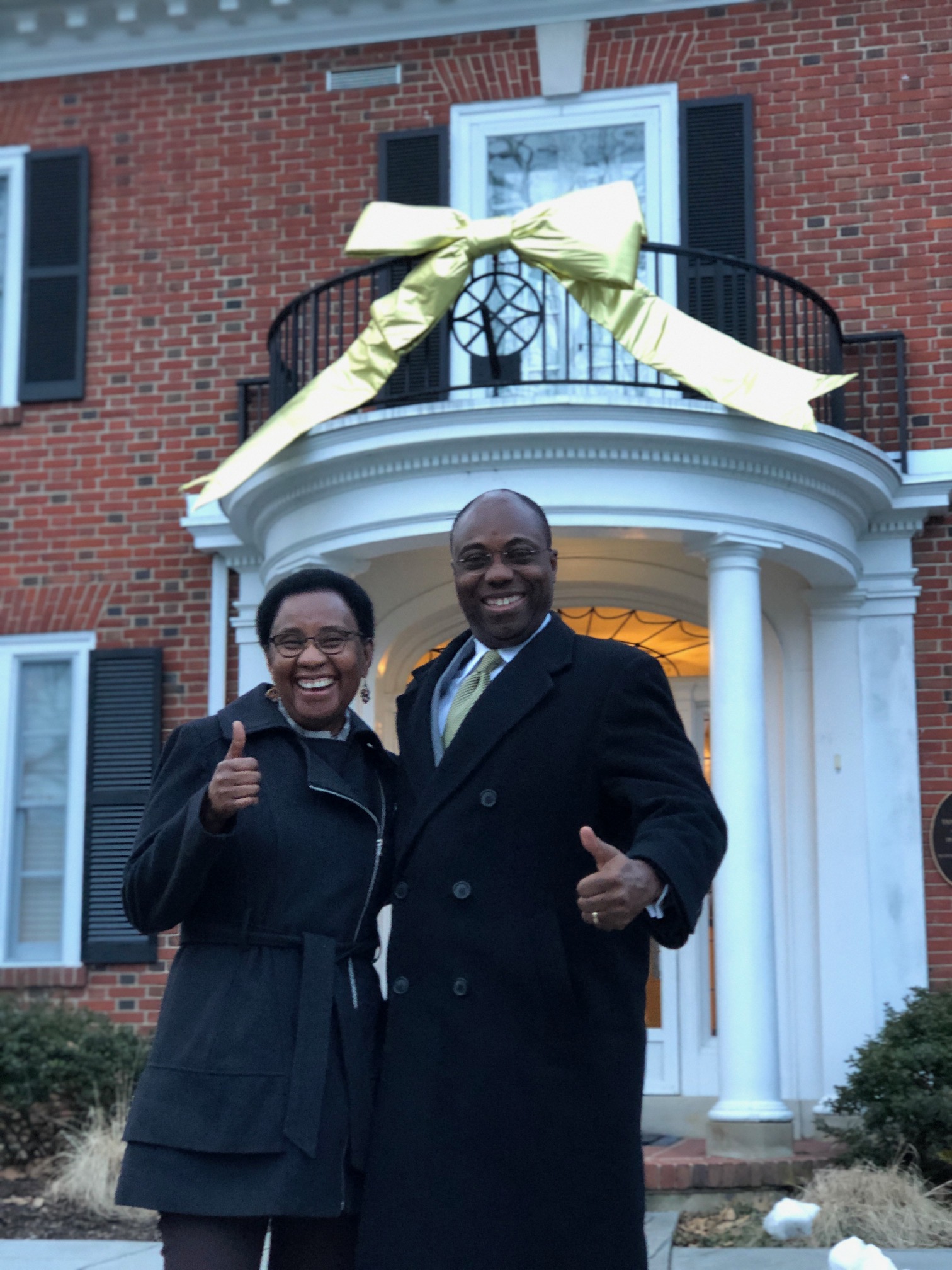 On behalf of the faculty, staff and especially our students, thank you for helping to make our sixth annual Ville One Day Give a success!

We owe a great deal of gratitude to the many individuals, organizations and businesses that provided matching dollars and special incentives for the day. For more information on ways that you can continue to support student success, please visit imagine.millersville.edu.

Thank you!


While the One Day Give is over please know you can still Give To What You Love by clicking below.
Supporting Student Success
Watch the videos to learn how your gift supports Millersville students like Olivia, Tyler, Grace, Jason and Kyra.
Challenges and Matches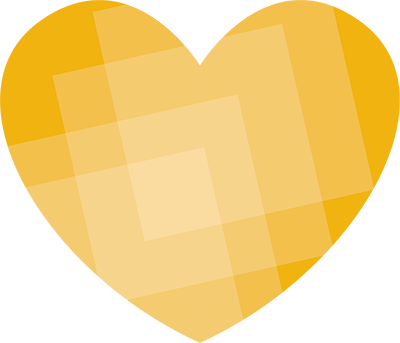 NORTHWESTERN MUTUAL ATHLETIC MATCH
Goal: $10,000 # Gifts: 100
For the first 100 gifts to Athletics during the One Day Give, Northwestern Mutual will contribute $100 per gift up to $10,000 total.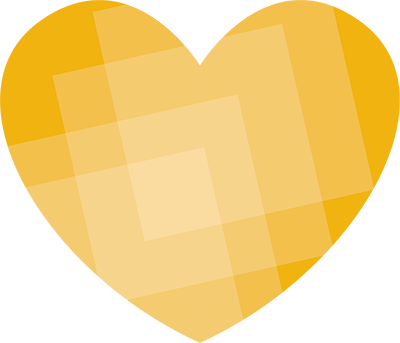 COLLEGE OF SCIENCE AND TECHNOLOGY MATCH
For every gift given to any fund or scholarship within the College of Science and Technology, a friend of the College will give an equal gift to the Dean's discretionary fund that supports student/faculty research, internships, and other needs from across the College of Science and Technology, up to $13,000.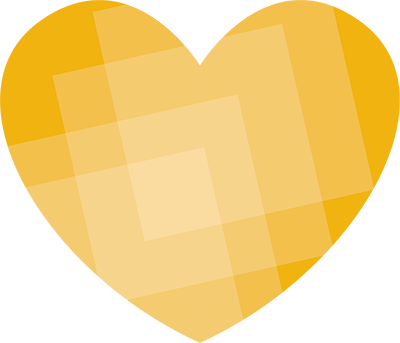 YOUNG ALUMNI GIFT CHALLENGE
Calling all young and recent alumni (Graduates from the Class of 2000 through the Class of 2018) – Make a gift during the One Day Give and two young alumni will be randomly selected to direct $1,000 to an area or fund of their choice. | Winners: Taylor Davis '17 - $1,000 to Women's Lacrosse & Alex Stam '16 - $1,000 to Women's Basketball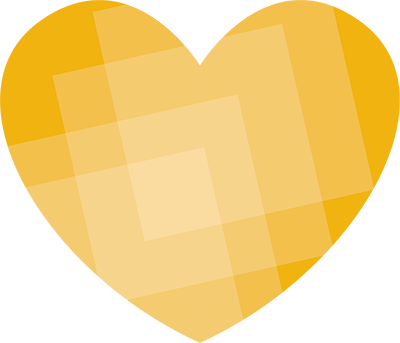 FACULTY AND STAFF CHALLENGE
Calling all staff and faculty! Make a gift to support One Day Give and one member of the staff and faculty will be selected to direct $1,000 to an area or fund of their choice. | Winner: Kimberly Auger - $1,000 to Library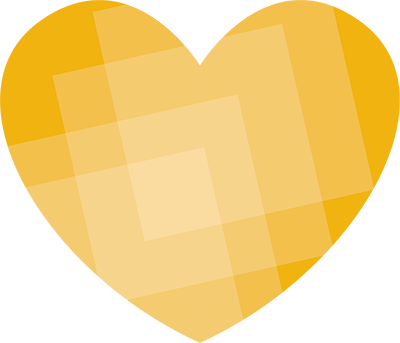 ATHLETICS – TEAM ALUMNI GIVING CHALLENGE
Score a victory for your team! Attention Alumni Athletes – make a gift during the One Day Give, and the Top Team (both the top men's team and the top women's team) with the highest percentage of alumni donor participation will receive a $2,500 gift for their program. | Winners: Men's Baseball & Women's Volleyball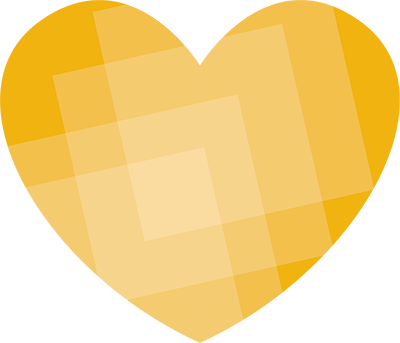 ALUMNI ASSOCIATION CHALLENGE
A challenge has been issued by the Millersville University Alumni Association. They will release a gift of $10,000 to Millersville if 150 donations on One Day Give are made by 11:00 a.m.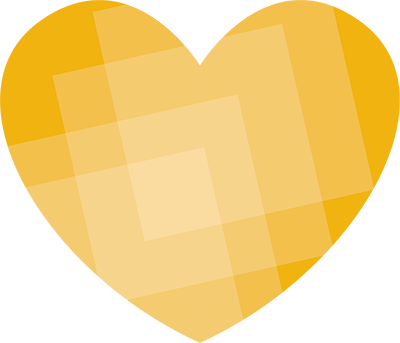 HONORARY ALUMNUS CHALLENGE
A challenge has been issued by an honorary alumnus. He will release a gift of $5,000 to Millersville if 400 gifts are received by 4:00 p.m.
GIVING CHALLENGES – THROUGHOUT THE DAY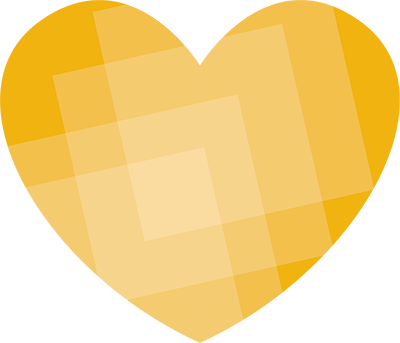 Sunrise Giving Challenge:
6:00 a.m. – 9:00 a.m.
Rise and shine! Make a gift between 6:00 a.m. and 9:00 a.m. and one person will be selected to direct $1,000 to an area or fund of their choice. | Winner: Jordan Evangelista '13 from Manheim, PA supporting the Psychology Department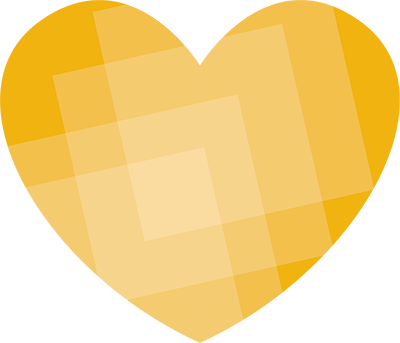 Good Morning Giving Challenge:
9:00 a.m. – 12:00 p.m.
Oh, what a beautiful morning for giving! One person who makes a gift between 9:00 a.m. and 12:00 p.m. will be selected to direct $1,000 to an area or fund of their choice. | Winner: Theresa Schroeder from Old Bridge, NJ supporting the Ice Hockey Team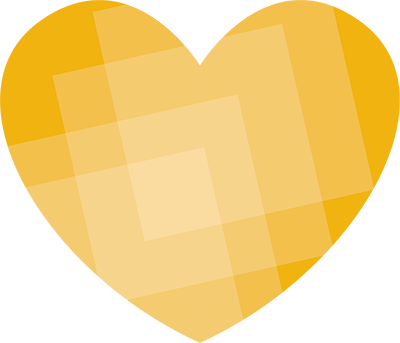 Lunch Break Giving Challenge:
12:00 p.m. – 3:00 p.m.
If you're hungry for a great opportunity to give, make a gift between 12:00 p.m. and 3:00 p.m. and one person will be chosen to direct $1,000 to an area or fund of their choice. | Winner: Steve & Lisa Shank '87 supporting football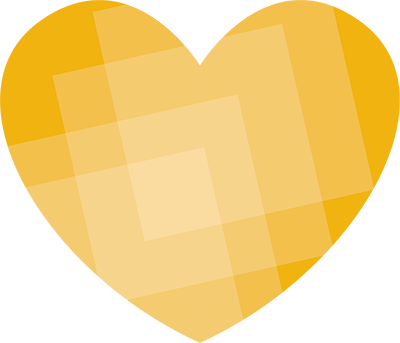 Afternoon Coffee Break Giving Challenge:
3:00 p.m. – 6:00 p.m.
Take a coffee break and make a gift! One person who makes a gift between 3:00 p.m. and 6:00 p.m. will be selected to direct $1,000 to an area or fund of their choice. | Winner: Bobby Sunkel '14 supporting baseball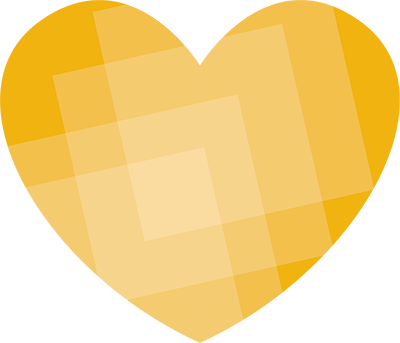 Sunset Giving Challenge:
6:00 p.m. – 8:00 p.m.
As the sun goes down on this exciting day of giving, one person who makes a gift between 6:00 p.m. and 8:00 p.m. will be chosen to direct $1,000 to an area or fund of their choice. | Winner: David Yuninger '92 - $1,000 to AEST Equipment & Facilities Fund
Student Treasure Hunt

Join in the fun on #VilleOneDayGive

First, download the Scavify app to your Smart Phone. You will need to create a login before searching for the hunt.

Look for the Hunt: I LOVE MU on Thursday, February 14. The hunt will not be available prior to One Day Give.

Next, complete the tasks.

Then, visit the Alumni Engagement table in the lobby of the Francine McNairy Learning Forum at Ganser Hall for your prize. The prize is a voucher to be used at the Anchor. One student will be randomly selected to receive a bag of cool MU Swag.

The goal of the hunt is to provide you with an opportunity to learn more about importance of giving back and how gifts to Millersville have made a difference in your educational experience.

Make a gift

We hope that YOU will make a gift during One Day Give. The theme is Give To What You Love. With a minimum gift of $10, you will be able to pick up a pair of Millersville branded socks.

Text 'Villegive' to 50155 or visit www.millersville.edu/give2mu

Learn More about the Yellow Bows

Many of the buildings on Millersville's campus have been made possible by the generosity of alumni and friends. Today you will find  14 bows on campus.

You can read about each building or landmark where a bow is placed below.

Argires Science Complex
The Argires Science Complex was named in honor of Dr. James P. and Tasia K. Argires in 2005. Dr. Argires is a well-known neurosurgeon and is associated with the Lancaster Neuroscience & Spine Associates. The Argires' gift funded the complete renovation of Roddy Hall.

Biemesderfer Center
A graduate of Millersville Normal School in 1917, Daniel Luke Biemesderfer (1894-1989) became president of Millersville State Teachers College in 1943, a position he held until his retirement in 1965. Active in both the school and the community, Dr. Biemesderfer and his wife Elva, class of 1917 (1898-2001), were well-known and loved by students who attended the school. He made significant improvement in the educational programs at MSTC, providing leadership for the college through the war years and beyond. He is remembered by Biemesderfer Center, which currently house the administrative offices of the president and provost. Initially built as the library, the building was rededicated in 1972.

Chryst Hall
Freeland Chryst '50, was captain of the football team and a member of Page Literacy Society. Chryst served as president and founder of The Jay Group, a sales and promotion company in Lancaster County. He was the chairperson of Millersville's first capital campaign and was presented with the President's Medallion. He received an honorary degree from the University in 1998. In addition to volunteering with various charities in Lancaster, he was also a PIAA football official from 1960-1980. Chryst Field at Biemesderfer Stadium is also named for him.

Cooper Baseball Park
The park, known as Marauder Park for the majority of existence, received an official name change on April 20, 2013. A dedication ceremony revealed the name as Bennett J. Cooper '67 Park in honor of the former Marauder baseball player for his generous gifts to the program.

Duncan Alumni House
Dr. William Duncan centered his career at Millersville, enjoying a 46-year association with the college. He came to Millersville in 1935, completed his two-year course in 1936, and taught in Strasburg while meeting the requirements for a bachelor's degree at Millersville (granted in 1940). After several years teaching, serving in World War II, and earning a master's degree at Penn State University, he returned to Millersville in 1947 as a social studies teacher in the laboratory junior high school. He then devoted his time to administrative duties. He held such positions as the director of admissions, registrar, acting dean of instruction and dean of student affairs prior to his appointment as president (1968-1981). The Duncan Alumni House, which was purchased by the Alumni Association and donated to the University in 1983, is named in his honor.

Dutcher Hall
Dr. Dean Dutcher was an active scholar, earning six degrees (three of them in one year). He received his doctorate in philosophy from the University of Colorado. At Millersville, Dutcher taught history, guidance and ethics over 25 years of service. The academic building named after him was a gymnasium and later the student center nicknamed "The Rat." Dutcher is the oldest building on campus.

The Francine McNairy Learning Forum at Ganser Hall
Originally known as the Ganser Library, the college library opened with a book walk in 1967. It was named for Helen A. Ganser (1911-1952) librarian and head of Science Department. In 2011-2013 the library underwent a major renovation and in October 2013 was rededicated as Francine G. McNairy with the tower being Ganser Hall.  Dr. Francine McNairy served as the provost for more than nine years prior to becoming the 14th president at Millersville. The Library and Learning Forum was dedicated in her name following her retirement in 2013.

Lombardo Welcome Center
Samuel N. and Dena M. Lombardo Welcome Center opened in February 2018 as a net-zero energy building. It currently houses the office of admissions.

Luek Hall (formerly Byerly Hall)
The Susan P. Luek Hall, formerly known as Byerly Hall originally served as the junior high school building for the community and laboratory school of the college. In 1939 a library and gymnasium were added to the building. The building was named for Andrew R. Byerly (1858-1912), an 1855 graduate of the normal school and member of the English faculty in 1968.  In 2017 it was renamed the Susan P. Luek Hall in honor of the lifetime support of the professor of psychology at Millersville University.

McCollough Communications Complex
Clair R. McCollough '26, was the founder of WGAL-TV, one of the first television stations in the United States, and president of the Steinman Stations, a group of 13 radio and television stations. He was internationally known as pioneer in the television industry. He was founding president of the PA Association of Broadcaster and also president of the National Association of Broadcasters. He retired in 1974 and received the NAB Distinguished Achievement Award, the U.S. Radio Silver Mike Award and the Alfred I. DuPont Achievement Award for television.

Tanger House
Tanger House was built in 1930 and was known as the President's House until its rededication in 1999. It was designed by Emlen Urban and has served as the home of the president since its original dedication. Landis Tanger was the first president to reside in the house.

The Ware Center
The Ware Center, at 42 N. Prince St. in downtown Lancaster, honors Paul W. and Judy S. Ware, local philanthropists and long-time supporters of higher education. The building, designed by architect Philip Johnson, was created and built as a world-class center for musical performance, practice and teaching and opened its doors in 2008. In 2010 Millersville University took over the facility, which was purchased by the Commonwealth in March 2011. In addition to offering a performance venue, the Ware Center is the academic home to Nonprofit Resource Network.

Wickersham Hall
James Pyle Wickersham (1825-1891) served as principal at a temporary institute held at Millersville in 1855. When it was made permanent in 1856, he became principal of the Normal School, serving until 1866. Wickersham wrote extensively about the history of education in Pennsylvania, methods of instruction, philosophy of education, school economy, government, geography and the necessity of normal schools for the teaching profess

Winter Visual and Performing Arts Center
Dr. Charles R. and Mrs. Anita Winter have been long-time benefactors of the University and contributed a major gift in 2008 to the renovation and expansion of Lyte Auditorium into the University's visual and performing arts center. Winter a world-renowned medical surgeon, practicing for more than 40 years in Lancaster County.

Frequently Asked Questions

What is Ville One Day Give?

This is our sixth annual giving day. Ville One Day Give is an online-based fundraising event that encourages alumni and friends to come together, support their favorite college and programs, and help them receive challenge funds.

What will my participation mean?

Changing lives by giving generously
Amplifying your impact with one-day-only challenge funds
Showing your love for the University

Where do gifts go?

Donors are encouraged to support the Millersville University Scholarship Fund to provide scholarship assistance across the University. However, donors are welcome to designate their gift to any area of interest.

What can I do to help get the word out about Ville One Day Give?

Use our online Toolkit to share the news about One Day Give. Post about #VilleOneDayGive on your social networks like Facebook, Twitter and Instagram. Join in the conversation about Ville One Day Give and spread the excitement!

Will 100% of my gift go to my designated area?

Yes.

Are donors restricted in what they can support?

No.

Is there a minimum donation amount?

No.

How do I decide where to give?

There are many giving opportunities at Millersville University. Gifts to the Scholarship Fund (formerly the annual fund) make a vital difference in the lives of students, and often support the area of greatest need for a school or program. However, donors are welcome to designate their gift to any program to be counted toward One Day Give.

Can a donor send a gift by mail or phone?

Due to the short timeframe of Ville One Day Give, only checks dated or received that day will count toward the contest goals or challenge funds. This includes gifts made by phone, online, and checks that are received that day or dated for February 14.

You can make a gift by phone at (717) 871-7520, online at millersville.edu/give2mu or mail your check to:

Millersville University
c/o One Day Give
P.O. Box 1002
Millersville, PA  17551

Is it safe to make my gift online?

Yes. The information collected during the Ville One Day Give is only used by Millersville University. It will not be sold or shared with any third party organizations.

Will my contribution be tax deductible?

Yes. Your gift is entirely tax deductible. You will receive an e-mail confirmation that will serve as your receipt for tax purposes.