Senior Class Gift
Make a contribution to honor your graduation or your special graduate today!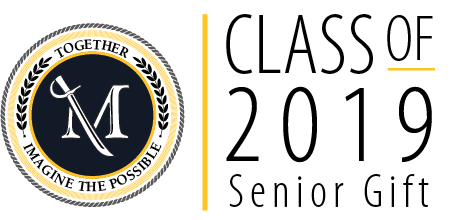 Each year, a group of students come together to decide how their graduating class will leave their mark. The 2019 senior class is currently deciding on what their legacy will be at Millersville University.
Members of the senior class are completing their application for graduation, purchasing their cap & gown and preparing for life as a Marauder after graduating from Millersville. The Honorary Gift Message program provides an unique opportunity for students to recognize family and faculty that have made a difference in their educational experience. Parents, faculty and friends have an opportunity to include a special message honoring their student or someone close to them.
Make your mark and be a part of the tradition by making your senior class gift.
Please contact the development office at 717-871-7520 to learn more about the Senior Class Gift.