Athletic Sponsorship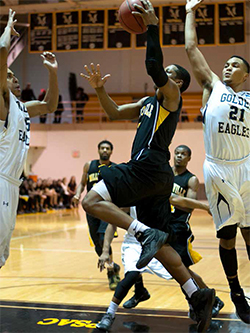 For more than 100 years, Millersville University Athletics has been a source of pride for the campus and entertainment for the community. Millersville's 19 teams and more than 450 student-athletes, competing at the NCAA Division II level, host more than 100 intercollegiate events on campus each year with tens of thousands of students, community members and university staff filling the stands.
Millersville University's Corporate Athletic Support provides your business with a variety of marketing activities to reach the 'Ville market and its community fan base. Partnering with the Marauders is a powerful and cost-effective way to reach your target audiences. Attending Millersville University are 9,000 students with 65,000 alumni, including 16,000 living in Lancaster County. The athletics website, Millersvilleathletics.com receives nearly 600,000 visits annually. In addition to athletic events, our facilities are utilized for dozens of camps and clinics attended by local children and their parents.
Marauder student-athletes and coaches are highly visible in the community, performing thousands of hours of community service each year, donating time to schools, parks, community centers and businesses. More than 100 of our student-athletes produce a GPA over 3.25. Our student-athletes continue to graduate and have higher GPAs than the undergraduate student body. In recent years, Marauder student-athletes continue to compete at the highest levels, winning numerous conference and regional championships and competing at the national level.
MARKETING
Web
Major Web Sponsor (Permanent visibility "above the fold of web page") - $3,000
Official Sport Sponsor (logo and link at top of the sport page) - $2,000
Website Ad (10 spots available) - $1,000
Marauder Spots (logo, link and contact information) - $500
Live Stats Ad (4 available) - $250
Audio
MSBN Presenting Sponsor - $3,000
30 and 60 commercial (four plays per game minimum) - $1,500
In-Game Sponsor - $750
Video
10-15 second video ad before all web videos - $1,000
Print
Schedule Poster Sponsor

Full sponsorship - $4,000
Pick your sport (unavailable if full sponsorship selected) - $500
SPONSORSHIP PACKAGES*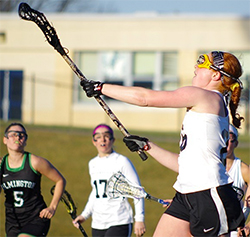 Hall of Fame | $10,000
Official sponsor of Millersville Athletics, Hall of Fame Dinner recognition, signage at three facilities of your choice, Pucillo scoreboard sign, MSBN presenting sponsor and commercial, major web page ad, game day sponsor and public address announcements.
All-American | $5,000
Signage at two facilities of your choice, website ad, MSBN commercial and main web page ad.
All-Conference | $2,500
Signage at facility of your choice and Marauder Spots website ad.
*Custom packages available.
SIGNAGE
One Site
Biemesderfer Stadium - $1,000

Pucillo Gymnasium - $1,000

Cooper Park - $1,000

Pucillo Field - $1,000

MU Softball Field - $1,000

Pucillo Gymnasium Scoreboard - $1,500
Pick Two - $1,800
Pick Three - $2,500
INTERACTIVE GAME DAY MARKETING
Official Game Day Sponsor (includes signage at entrances, information tables, PA announcements, promotional give-a-ways, and complimentary tickets for guests and on-field recognition) - $5,000
Game Day Mobile Program (full season)

Football or Basketball - $1,500
Other Sports - $1,000

Public Address Announcements (full season, two per game and pick your sport)

Football or Basketball - $1,500
Other Sports - $1,000

Promotional Giveaway Sponsor - $500
NAMING OPPORTUNITIES
(CORPORATE OR INDIVIDUAL)*
Pucillo Gymnasium Court
Pucillo Field 
Swimming Natatorium
Football Practice Field
Academic Support Center
Additional Facilities Available
* Sport specific naming opportunities available.