Mrs. Lois T. Morgan '54
FIAT LUX SOCIETY MEMBER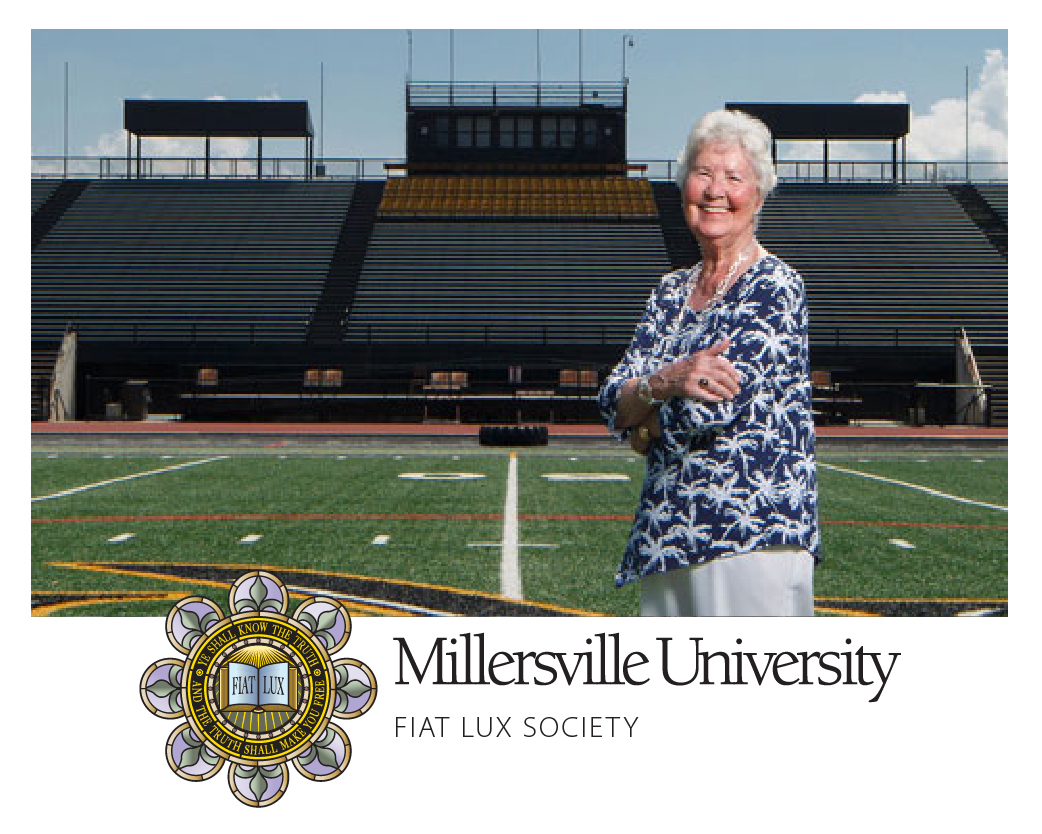 Over the years, Lois Morgan '54 has generously provided scholarship opportunities for student-athletes at Millersville University and helped Marauders achieve their dreams. In 2012, Morgan established the Lois T. Morgan '54 Student-Athlete Endowed Scholarship, which awards educational funds to one or more student-athletes from both men's and women's athletic teams. Morgan cares deeply about athletics and education, and she established the first endowed scholarship to benefit Marauder field hockey players with the Lois T. Morgan '54 Field Hockey Scholarship. In the late 1940s, Morgan was a field hockey player at Manheim Township High School and when she was attending Millersville University, she had to give up her favorite sport to work part-time for the local newspaper.

With the scholarships that she has established, Morgan creates valuable opportunities for Marauders to excel in the classroom and in competition. In 2018, Morgan established the Morgan Scholarship Fund for Women's Athletics, which provides enhanced scholarship dollars to recruit and retain the most talented female student-athletes on the field and in the classroom; balances Title IX scholarship funding for men's and women's programs; and creates a more equal playing field of available scholarship dollars among conference rivals. During a challenging time for Millersville University student-athletes and athletic fundraising efforts during the pandemic, Morgan established an endowed scholarship fund to support all intercollegiate athletic programs at Millersville University with The Morgan Fund for Athletic Scholarships, created in 2020 as the first unrestricted athletic scholarship fund in Millersville University history. In 2021, with the donation of a $1.5 million gift, Morgan made history by contributing the largest gift in Millersville Athletics history to start the Biemesderfer Stadium renovation campaign for the newly named Morgan Athletic Complex.

Morgan graduated from Millersville University in 1954 with a degree in elementary education. In 2007, she became an author, writing her own self-published autobiography. As an educator at heart, Morgan enjoys sharing her stories with family members and young friends and watching Millersville University's student-athletes succeed and celebrate great academic and athletic accomplishments.