Challenges and Matches
Your gift during One Day Give can make a greater impact than ever through "giving challenges" and matching funds!
This list will be updated as different incentives, challenges, and crowdfunding opportunities are announced, so check back soon!
---
Giving Incentives
STUDENTS, FACULTY & STAFF – MILLERSVILLE UNIVERSITY SOCKS  
With a gift of $20 or more, Millersville University Faculty and Staff - both current and retired - will receive a pair of Millersville University socks. MU students can get a pair with a gift of only $10 thanks to matching funds from the Millersville University Alumni Association. Watch for the official unveiling of this year's sock design from President Wubah soon!
STUDENTS-ONLY INITIATIVES
Millersville students have extra opportunities to get more with their gift! With a gift of at least $5, resident students (living in East Village, Reighard Hall, Shenks Hall, South Village, or West Village) will receive a commemorative rubber swan. Students preparing for graduation can participate in the Senior Class Gift Campaign by giving $10 or more; thanks to matching funds from the Millersville University Alumni Association, the senior will receive the opportunity to customize an electronic message on the jumbotron during Commencement. 
FRATERNITY & SORORITY GIVING COMPETITION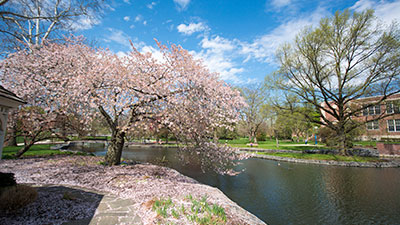 The Greek-letter organization represented by the most donors will receive a complimentary large paver as part of the pond restoration initiative. Sigma Tau Gamma won this competition.



---
Matching Funds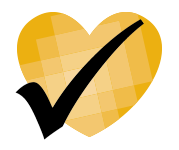 NORTHWESTERN MUTUAL ATHLETIC MATCH 
For the first 100 gifts to Athletics during the One Day Give, Northwestern Mutual will contribute $100 per gift up to $10,000 total.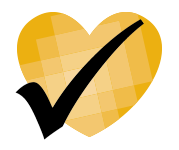 MILLERSVILLE STUDENT GIFT MATCH
All gifts made by Millersville University students during One Day Give will be matched by the Millersville University Alumni Association up to $3,000. 
---
Giving Challenges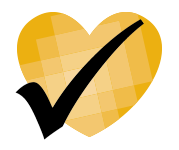 FACEBOOK CHALLENGE - FEB 17
From now until February 23, every person who "shares" this post (insert link) about One Day Give will unlock a $100 gift toward student internships, up to a total of $5,000.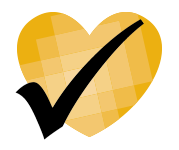 ALUMNI ASSOCIATION CHALLENGE
A challenge has been issued by the Millersville University Alumni Association. They will release a gift of $25,000 to Millersville University if 250 donations are made by 11:00 a.m. on One Day Give.
EMPLOYEE GIVING CHALLENGE
Millersville University faculty and staff members who make a gift to support One Day Give will have two opportunities to direct $1,000 to a University scholarship fund of their choice.

The first randomly selected Employee Giving Challenge winner will be awarded at 3:00 p.m.; the second winner will be awarded at the end of the One Day Give event.
WINNERS:
3 p.m.: Laurie Hanich
10 p.m.: Donna Bazow
LIBRARY CHALLENGE
It is likely that almost every student or alum has visited the Library at least once! The Millersville University Alumni Association will donate $1,500 if the Library receives 50 donations or $2,500 if the Library receives 100 donations.
ATHLETICS – TEAM ALUMNI GIVING CHALLENGE
The top men's and top women's teams with the highest percentage of alumni donor participation will receive $2,500 scholarships to their program.
ATHLETICS GIVING LEADERBOARD CHALLENGES
Click here to visit the leaderboard and learn more.
The Athletics Giving Leaderboard is back and better than ever. Make a gift to Marauder Athletics and help your favorite team become a challenge winner! This year, a top men's and a top women's team will be selected to win in each of the following challenge categories:
Total Donors – $1,000 gift for top men's and top women's program
Total Dollars – $1,000 gift for top men's and top women's program
Increase over Last Year's Donor Number – $1,000 gift for top men's and top women's program with the largest % increase in donors from last year
Increase over Last Year's Dollars Raised – $1,000 gift for top men's and top women's program with the largest % increase in total dollars from last year

 
2021 Challenges/Matches

Make a greater impact with your gift this year by participating in "giving challenges" and matching funds!

The following is a list of all the different incentives, challenges and drawings going on throughout the day. There are also a variety of programmatic crowdfunding opportunities occurring throughout the day. See a full list and links at the bottom.

Giving Incentives

 

STUDENTS, FACULTY & STAFF – MILLERSVILLE UNIVERSITY SOCKS  
With a gift of $20 or more, Millersville University Faculty and Staff - both current and retired - will receive a pair of Millersville University socks. MU students can get a pair with a gift of $10. Make a gift for One Day Give and show your Marauder pride in style!

---

Matching Funds

NORTHWESTERN MUTUAL ATHLETIC MATCH | Goal: $10,000 # Gifts: 100
For the first 100 gifts to Athletics during the One Day Give, Northwestern Mutual will contribute $100 per gift up to $10,000 total.

MILLERSVILLE STUDENT GIFT MATCH
All gifts made by Millersville University students during One Day Give will be matched by the Millersville University Alumni Association and PSECU up to $3,000.

COLLEGE OF SCIENCE AND TECHNOLOGY MATCH
As an exciting incentive to make a gift to the College of Science and Technology, there is a matching gift opportunity, allowing your contribution to any department or program within the College to make an even greater impact.

For every gift given to any fund or scholarship within the College of Science and Technology, a friend of the College will give an equal gift to the Dean's discretionary fund that supports student/faculty research, internships, and other needs from across the College of Science and Technology, up to $13,000. 

COLLEGE OF EDUCATION AND HUMAN SERVICES MATCH
The College of Education and Human Services is committed to helping their students re-enter the global classroom after the COVID-19 pandemic abates. For every gift given to the College of Education and Human Services - International Travel Fund, the college will give an equal gift to this fund to support High Impact Practices for students up to a total of $5,000.

 

---

Giving Challenges

ALUMNI ASSOCIATION CHALLENGE
A challenge has been issued by the Millersville University Alumni Association. They will release a gift of $10,000 to Millersville University if 150 donations on One Day Give are made by 11:00 a.m.

EMPLOYEE GIVING CHALLENGE
Millersville University Faculty and Staff members who make a gift to support One Day Give will have two opportunities to direct $1,000 to a University scholarship fund of their choice.

The first randomly selected Employee Giving Challenge winner will be awarded at 3:00 p.m.; the second Employee Giving Challenge winner will be awarded at the end of the One Day Give event.

WINNERS:

Steven Widdowson
Mackenzie Gibbs

TEA TIME CHALLENGE WITH DR. JUDITH WUBAH

WINNERS:

T.J. Faulkner, Class of '24
Elizabeth Faga '66
Lauren Witmer '01
Jean Scholz '83
Cory Johnson (parent)

ATHLETICS – TEAM ALUMNI GIVING CHALLENGE

The top men's and top women's teams with the highest percentage of alumni donor participation will receive $2,500 scholarships to their program.

ATHLETICS GIVING LEADERBOARD CHALLENGES

 

 

 

 

 

 

 

 

 

 

Click here to visit the leaderboard and learn more.

The Athletics Giving Leaderboard is back and better than ever. Make a gift to Marauder Athletics and help your favorite team become a challenge winner! This year, a top men's and a top women's team will be selected to win in each of the following challenge categories:

Total Donors – $1,000 gift for top men's and top women's program
Total Dollars – $1,000 gift for top men's and top women's program
Increase over Last Year's Donor Number – $1,000 gift for top men's and top women's program with the largest % increase in donors from last year
Increase over Last Year's Dollars Raised – $1,000 gift for top men's and top women's program with the largest % increase in total dollars from last year

---

Crowdfunding Opportunities