Support Student Success
And The Lombardo College of Business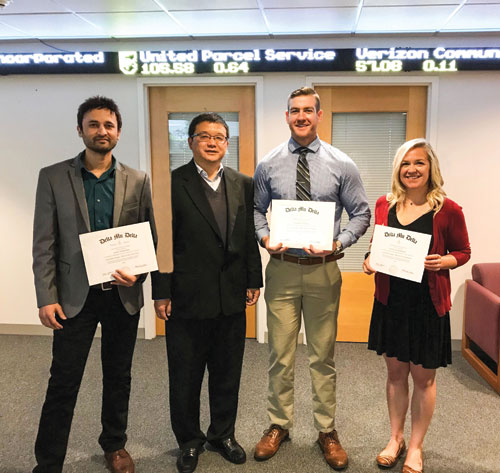 Goal: $10,000
If business is about success, then your support of this year's One Day Give ensures student success.
With the support from friends like you, the Lombardo College of Business provides the tools and experiences for which employers seek. One of those important learning experiences is studying abroad, which broadens a student's knowledge and better prepares them for the workplace.
Over spring break 2022, Professor Lexi Hutto and Dean Marc Tomljanovich will take a student group to London to study European financial markets and British marketing strategies. Our students will take these interactions and insights back to Millersville to enrich their classes and the campus community. 
Please consider making a gift during the One Day Give to the Lombardo College of Business to be used where needed most to support student scholarships, internships, and new program development with the College.