Support Student Success
And the College of Arts Humanities and Social Sciences
Millersville University Writing Center
Goal: $2,500
The Millersville University Writing Center provides students with personalized tutoring services aimed at encouraging growth and self-confidence in writing and developing long-term writing habits and skills. We serve over 1,500 students from all majors annually, and we want to improve that experience for every student who comes to the Writing Center seeking help in writing. We believe now is an ideal time for the Writing Center to begin the next steps in its development, and we have two specific and important needs.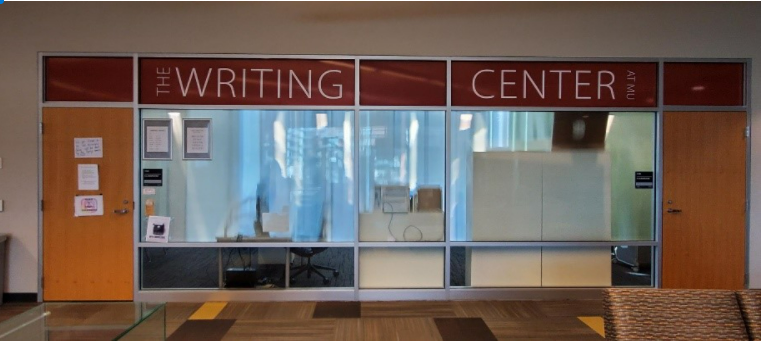 The first is upgraded tutoring tables with embedded USB ports and outlets to accommodate students' technology needs when they are sharing their work with tutors. Students who come to the Writing Center for writing help no longer bring printed papers with them to their tutoring sessions; instead, they bring laptops and tablets. Currently, we cannot accommodate their electronic needs because we only have two outlets (across the room from the tutoring tables) to power their technology.
The second is a designated seating area for students waiting to be tutored. We offer tutoring sessions to students who make appointments and also accept walk-ins, and we do not have a seating area for students waiting for their tutoring sessions to begin.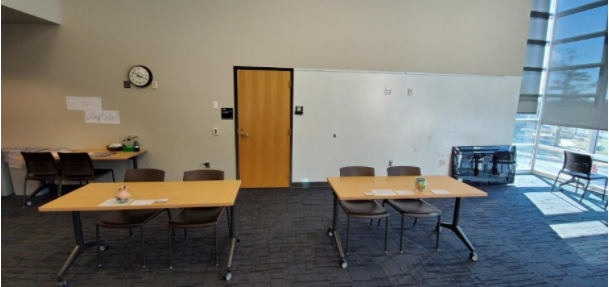 We are asking writing tutor alumni, alumni who have visited the Writing Center, and all who value writing to support us so that we can continue to provide services to all who come through our doors. Please make a gift today!
AHSS Student Engagement Fund
Goal: $1,500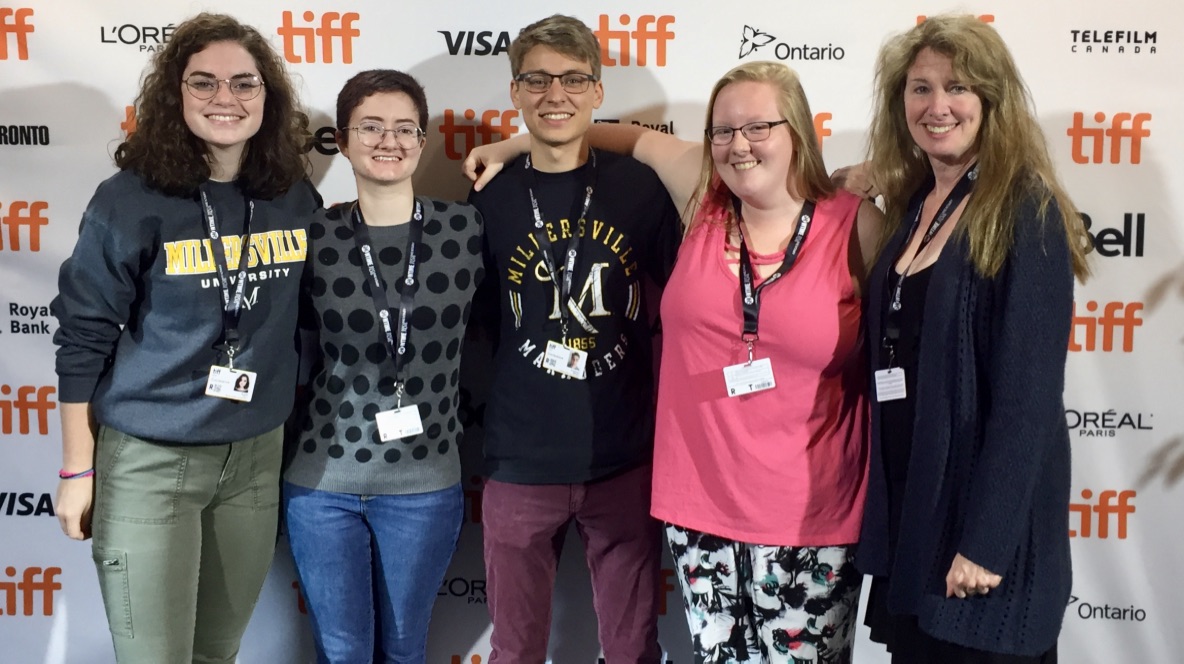 The AHSS Student Engagement Fund supports learning experiences that supplement what our students learn in the classroom, and further their growth and scholars and artists. The Dean has utilized this fund to support student travel to present research at conferences, field trips, and visiting lectures. Even during the COVID-19 pandemic, this fund has helped bring visiting artists and speakers to classes virtually, providing our students with events they would not normally have the chance to experience.
Photo:  Students attend the Toronto International Film Festival with support from the AHSS Student Engagement Fund.