Support Student Success
And the College of Arts Humanities and Social Sciences
University Theatre Stage Combat Weaponry
Goal: $2,500
University Theatre, the professionally modeled theatre company supporting both the Entertainment Technology and Theatre programs, hopes to provide valuable training in stage combat to our students with the addition of 10 stage combat swords.  Each sword is specifically designed to be used for realistic stage fighting, featuring extra strong tang (the connection between the blade and the handle) and a high carbon steel blade.  The blade itself has thick edges and a rounded tip to ensure the safety of the performer.
Watch a Quick Video Showcasing Stage Combat
Please help us raise $2,500 for the addition of 10 stage combat swords.
Make A Gift

In the Spring of 2020, University Theatre produced She Kills Monsters by Qui Nguyen, which involves extensive stage combat.  By hiring a professional Fight Director, Jared Kirby, and renting weaponry, we introduced basic sword fighting skills to the cast.  It was immediately apparent that this unique opportunity drew interest from numerous additional students who were eager to participate.  Having a stock of stage combat weapons will allow regular workshops in the proper use and care of theatrical weaponry, open both to AHSS students involved in University Theatre and the wider Millersville community. 
Offering stage combat workshops run by Jonathan Strayer, the Director of Dramatics, will be an excellent way to expand University Theatre's outreach and visibility here on campus.   In addition, performers experienced in stage combat are in high demand in the live entertainment industry.  Students who receive training in proper weapon use, handling, and maintenance are employable as performers in theme parks, outdoor festivals, and regional theaters.  As they gain experience, they can move on to careers as Fight Captains, Stunt Performers, Consultants, and Fight Choreographers in the Live Entertainment industry.   
University Theatre Scholarship Fund
Goal: $2500
As the professionally modeled theater company which supports experiential learning for both the Entertainment Technology program and the Theatre Option within the Department of Communication and Theatre, University Theatre strives to be accessible to all members of the Millersville University community.  Through the creation of the University Theatre Scholarship Fund, we will ensure that financial resources are not a barrier for any student desiring to learn, grow and experience theatre. 
Biemesderfer Scholarship Recipient
Help us raise $2500 for more scholarships to support our students.
Make a Gift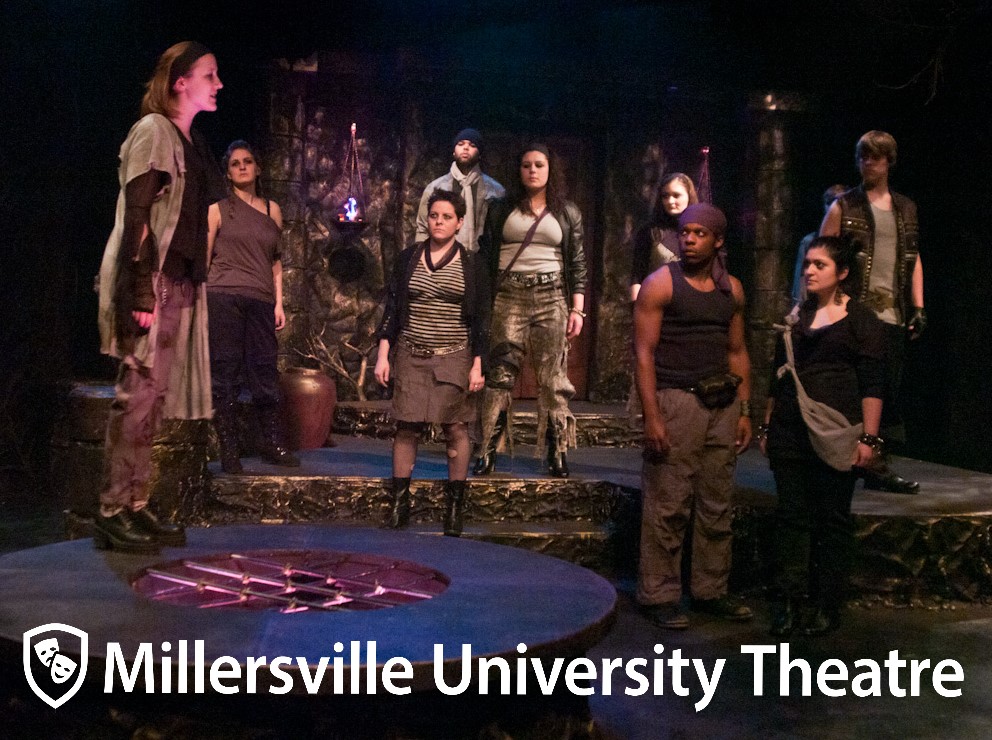 Creating a scholarship fund in line with University Theatre's Diversity and Inclusion Statement, which reaffirms our commitment to Millersville's EPPIIC Values and the university's commitment to "supporting and advancing the diversity" of our campus community and "fostering an environment that is inclusive and respectful of all people."  By providing direct financial support to individual students, we can ensure these opportunities are open to a wider range of learners. 
AHSS Student Engagement Fund
Goal:  $1500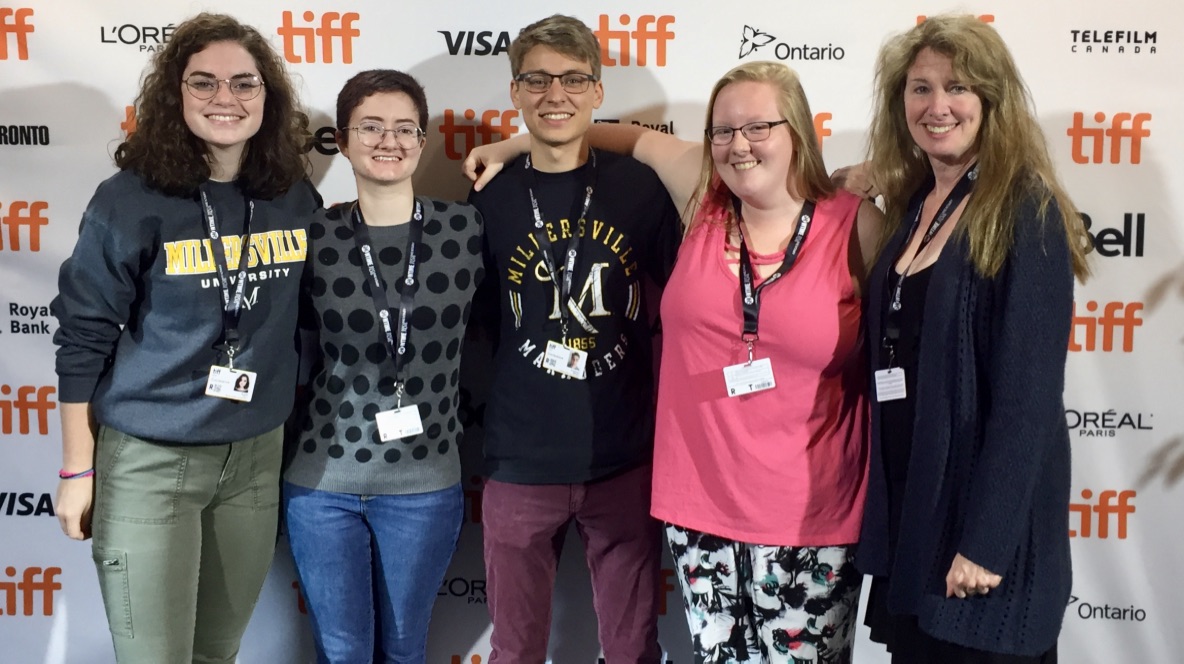 The AHSS Student Engagement Fund supports learning experiences that supplement what our students learn in the classroom, and further their growth and scholars and artists. The Dean has utilized this fund to support student travel to present research at conferences, field trips, and visiting lectures. Even during the COVID-19 pandemic, this fund has helped bring visiting artists and speakers to classes virtually, providing our students with events they would not normally have the chance to experience.
Photo:  Students attend the Toronto International Film Festival with support from the AHSS Student Engagement Fund.