Ms. Heather Strohman
Field Director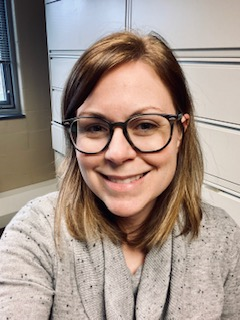 Fa22 Office Hrs
F: 7:30-8:30am via Zoom
Comments: Please email or call for questions or Zoom appointments

Heather Strohman (she/her) is the Field Director for the School of Social Work and mediates field for both the BASW and MSW programs. As a Licensed Clinical Social Worker in Pennsylvania, Heather has extensive experience in behavioral health and medical social work. Her primary previous professional experience includes providing clinical review and inpatient therapy for individuals seeking behavioral health and substance use treatment and coordinating care for families in the Neonatal Intensive Care Unit and the Emergency Department utilizing a model of family centered care. While working in the medical setting, Heather developed the field placement program for the care management team. She received both her BASW and MSW from Millersville University.
In addition to her primary role as the Field Director, Heather serves as an adjunct professor and field instructor for the MU School of Social Work and coordinates multiple training opportunities for field and community partners throughout the year. She is the field committee chair, the executive leader for the annual Sustainable Development Goals Conference through the Learning Institute, and a member of the advocacy sub-committee, MSW admissions committee, anti-racism, diversity, equity and inclusion committee, the OWEP advisory board, and the School of Social Work advisory board.
Heather also serves on the PRIME grant leadership team that was awarded a $1.9 million-dollar grant from HRSA in 2021 to enhance clinical training for graduate students in the School of Social Work and Department of Psychology to strengthen the behavioral health workforce in high need areas with underserved populations.