Spotlight-MSW Graduate
Laura Golomb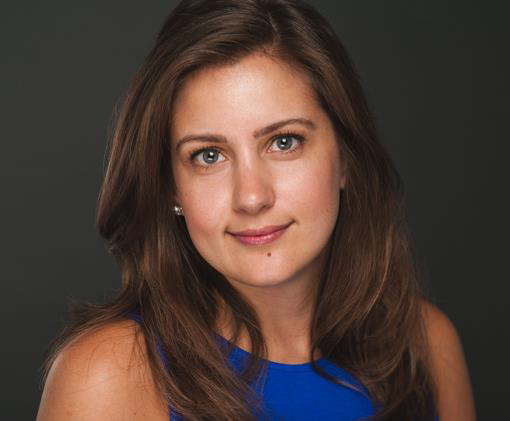 Laura Golomb is the Director of Training and Outreach at CASA of Lancaster County. CASA, Court Appointed Special Advocate program, provides trained volunteers who are appointed by dependency court judge to advocate on behalf of abused and neglected children in Lancaster County. Laura's responsibilities include speaking at information sessions and conducting interviews for potential new volunteers, facilitating pre-service training classes for new volunteers, and planning continuing education for their current volunteers. Laura is also responsible for weekly and monthly newsletters, social media, and their new website. Additionally, Laura currently supervises a few volunteers by editing their court reports, coaching them on court testimony, and giving them guidance as they work on their cases.
Laura comments on the MSW program at Millersville as helping her in her career as she says, "I really enjoy research so learning about program evaluation has helped me to lead internal research efforts at CASA. The MSW program actually opened my eyes to macro social work and I realized how much I love it and that it's really the work I've always wanted to do but didn't know it." Even though Laura is a macro social worker, she still interacts with those they serve and other professionals, and she's appreciative of the courses that helped her develop and enhance the skills to have better one-on-one and small group interactions.
When Laura completed the worked-based placement for field work, she was able to create new projects and initiatives that are still being utilized today at CASA. Laura comments on her experience, "Jan Bechtel, my Field Liaison, really encouraged us to think outside the box and be creative with how we applied the CSWE Competencies to our field activities, and I feel like that creativity has served me well when faced with a problem at work."
Laura appreciated all the connections she made with faculty and the way each professor was willing to go above and beyond to help with class work and give advice for field experiences. Laura says, "I felt like all of the faculty were incredibly invested in each student and the work that we were producing."
Most non-profits include in their job description the phrase, "other duties as assigned," which means, be ready for anything and everything. Laura says, "having a generalist MSW degree has allowed me to remain flexible, learn new skills, and pivot existing skills to fit pretty much anything I have been asked to do for my job."
Elena Roth
After graduating from Millersville in 2014 with my MSW, I returned to Lancaster County Children and Youth for 2 more years. After realizing that my passion was with clinical counseling I pursued that journey. I have learned so much from my 8+ years in Child Welfare and it has shaped me into the professional I am today. I admire and respect the majority of the people I worked with and value the things I learned from them. I was hired at Team Care and stay for a brief time period before landing my dream job at a private practice. I am now a therapist for Morning Star Counseling and absolutely love my job! I see clients that have a deep desire for personal growth and have allowed me to enter into this journey with them. Last year, I started my own new venture, I created my own equine therapy business. My business is By The Rein Equine Therapy. I have always had a passion and love for horses and the healing power of horses has been documented through ages. I have my own horse I use and his name is Trey. Everyone who meets Trey loves him and he has taught so many insightful lessons to people over the last few months. Last month I started my LCSW hours and hope to have my clinical hours completed in the next two years. I have continued to attend conferences on trauma training and will be pursuing a trauma certification after I get my LCSW. Millersville University shaped a big part of my professional growth by challenging me to explore all different areas of social work. I would have never thought about pursing my own business in equine therapy but with the lessons I learned from my professors, it became a reality. Dr. Rice made a huge impact on my decision to pursue clinical therapy and she continues to be a sounding board. I also believe that having a department that encouraged multicultural inclusion and expression, really allowed me to share my experiences of growing up in South Africa. The classroom always felt like a safe place of broad thinking individuals who I could share my true thoughts and experiences with. 
Kelsey Miller
I am currently employed as a Healthy Communities Program Manager at CHI St. Joseph Children's Health.  I manage our community health investments through a project called Healthy Columbia. Using a high impact funding model, I work within the community to identify needs, develop and implement the structures necessary to create a thriving community and improve the health of residents in Columbia Borough. My current projects include the revitalization of a historic market house into a fresh food hub, the development of an affordable child care center, a lead poisoning prevention program and a healthy starts initiative for infants. In true social work fashion, these projects require a diverse set of skills and focus. I graduated with my BASW in 2013, and my MSW in 2018.  During my time at the Millersville School of Social Work, I learned how important working at all levels of social work practice is to the communities we serve. My work is mostly done on the mezzo level but I still must consider micro implications and engage in policy on the local and state levels. My education has prepared and given me the confidence to tackle difficult projects, and take risks to bring about real change.