International Field Placement/Internship/Service Learning Opportunities
What Are My Options for Study Abroad
Field Placement
BSW SOWK 401, 402
Social Work majors are able to complete their senior field placement abroad during their last semester at Millersville. Social Workers fulfill the Department of Social Work's requirements for their senior undergrad placement and take MU courses while conducting their placement in an international location. Students are able to gain professional hands-on experience by working with grassroots and/or support organizations. Students are able to maintain contact with their Field Liason through email, D2L, and Skype throughout this 12-week experience. For more information, click here.
Site Locations Include:
Dublin, Ireland
London, England
Cape Town, South Africa
Kelsey at Gate Children's Home in CapeTown
Kelsey Completes Her Senior Field Placement.
Traditional Study Abroad
A study that allows you to deepen your understanding of social work with our MU partner institutions abroad.
Service Learning
1-2 weeks alternative break that couples learning with community-based collaboration.
South Africa-From Apartheid to Social Development: Realizing the Global Goals
                                                  January 1-16, 2020 - $3800
(includes airfare, meals, lodging, activity fees. Incidentals, transportation to/from US airport are extra. Academic credit is available but also not included in this price)
 Students will engage in a number of field trips, discussions, and hands-on learning activities as we examine global poverty, human needs, and economic justice, all within Global Goals/Social Development framework.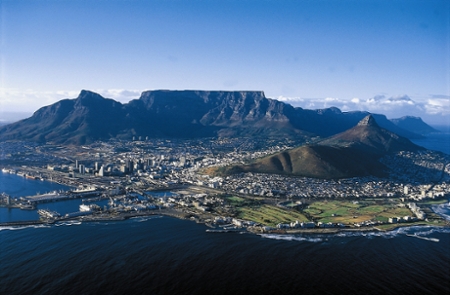 Trip Highlights Include:
Service Learning with various NGOs
Iviko South African Museum
Table Mountain
Robben Island
Kirstenbosch Botanical Garden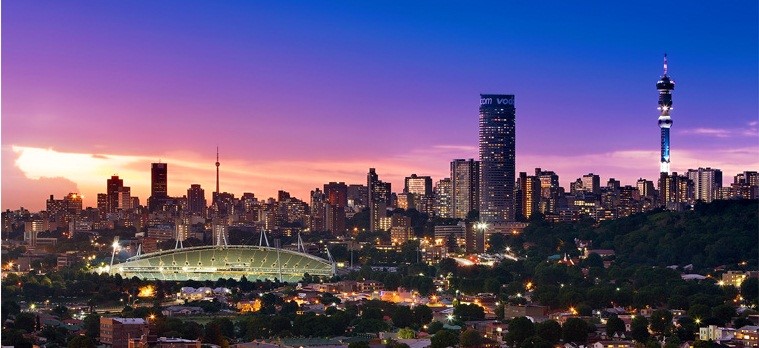 District 6 Museum/Tour of Bo Kaap
Beach/Camps Bay
Cape of Good Hope
Cape Point
Apartheid Museum
Authentic African Cuisine and Music
Contact: Dr. Karen Rice, 717-871-5297, karen.rice@millersville.edu for more information.                                                               
Internship
6-8 weeks work-based internship opportunities that can be completed during the summer. Available across all levels of study.
Site Locations Include:
Dublin, Ireland
London, England
Cape Town, South Africa
How Will Studying Abroad Benefit Me as a Social Work Major
An international internship provides you with much more than just work experience. Unlike having an internship at home, you will gain global skills and have experiences that will truly set you apart from other graduates. Your internship experience will go beyond the workplace as you explore the local culture and immerse yourself in the day-to-day patterns of another country. More than any time in the past, employers are seeking candidates with a global viewpoint, the ability to work with diverse groups, ability to problem solve, and the willingness to step outside their comfort zone to take on new challenges. Interning abroad gives you all of that and more. Living abroad and being immersed in a new culture strengthens your resume but even further, fosters personal growth through the development of skills such as adaptability, independence, critical thinking, and working in a multicultural environment, which are important to success in the workplace and community.
A GLOBAL CITIZEN....
IS AWARE OF THE WORLD                                    
HAS A SENSE OF PERSONAL ROLE IN THE WORLD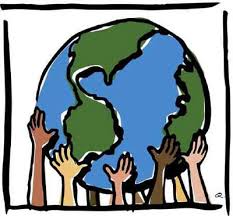 RESPECTS AND VALUES DIVERSITY
UNDERSTANDS HOW THE WORLD WORKS
IS OUTRAGED BY SOCIAL INJUSTICE
ENGAGES IN THE COMMUNITY                                  
TAKES ACTION
TAKES PERSONAL RESPONSIBILITY
(OXFAM, N.D.)
How Can I Afford to Study or Intern Abroad?
If you qualify for federal and/or PA state financial aid, you may apply it to your approved study abroad program. You will review estimated cost with Office of International Programs and Services.
Students may meet with Financial Aid, prior to submitting an application, to review how the cost of their program factors into their financial aid package. Estimates can be provided to determine whether a student is eligible to apply for additional aid.
After a student is accepted to study abroad, OIPS sends final cost estimates to Financial Aid to determine a student's official aid package.
There are a wide variety of scholarship opportunities for students studying abroad. OIPS will advise you where to search and how to apply for such scholarships.
For more information contact:
The Office of International Programs & Services
Cumberland House
Millersville University
PO Box 1002
Millersville, PA 17551
717-871-7506
Email: international@millersville.edu
Or
The School of Social Work
Stayer Hall, Room 301
Millersville University
Millersville, PA 17551
717-871-7206