Spotlight-DSW Graduate
Dr. Allison Gosch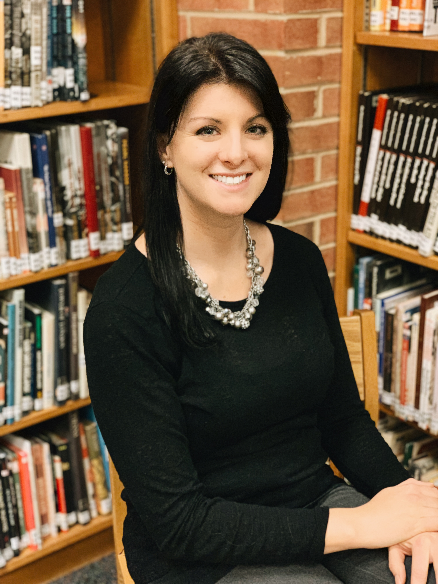 Allison Gosch is currently employed at Alvernia University where she is the Field Director and an Assistant Professor in the MSW program. As the Field Director, her responsibilities are to work with and support the MSW students in their field placements. Allison also supports the community agencies in their role with her students. In addition to employment at Alvernia University, Allison started her own mental health private practice agency (Silver Lining Support Services) in Jonestown, PA. She is the only counselor at her newly established agency, but she has plans to expand. In her role in private practice, Allison works to provide individuals with the skills and tools to meet their individual mental health needs through evidence-based practices.
Allison graduated from Millersville/Shippensburg MSW Program in May 2010 and then her DSW, from Millersville/Kutztown DSW Program in May 2019.
Allison comments on her experience in the DSW Program by saying, "the focus on education and leadership, and the curriculum tailored to those arenas prepared me for my position in the academy and my role as owner and counselor at my mental health agency." In the DSW program, Allison had the experience of creating and manipulating items, such as a teaching philosophy and an online class syllabus that was beneficial for her current Assistant Professor role. In addition, the leadership curriculum components of the DSW program allowed her to exercise and practice leadership skills within the safety of a learning environment through specific assignments and online discussions with my professors and cohort members.
Additionally, Allison comments, "a doctoral program can make you feel vulnerable and unsure; however, I learned to trust the process and was provided with so many opportunities that challenged me and helped me grow, both personally and professionally. Thanks to the supportive nature of my professors and the cohort model of the DSW program, I formed life-long friendships and connections with social workers from around the region." Allison says her cohort is still supporting each other in their different capacities. Throughout her time at MU, Allison felt supported, valued, and treated as a professional. Millersville University has, and always will, feel like home for Allison. 
Dr. Karen Hinton-Polite
First I must say I spent a lot of time during the fall 2018 recovering from the rigors of completing the joint Doctor of Social Work (DSW) Education and Leadership program at Kutztown/Millersville Universities!  Since graduating, I have had opportunities to increase the implementation of pedagogical approaches to student learning and take on more leadership roles in the Lancaster community, and as a full-time faculty member at Harrisburg Area Community College (HACC). 
The DSW program strengthened my teaching pedagogy, where I continue to integrate theories and practices obtained in the Teacher Scholar I and II courses.  I now utilize a more student-centered Socratic approach to engaging learners at HACC.  I see myself as a "guide on the side, instead of the sage on the stage."  In essence, this means less lecture and more discussion, activities and small learning communities.   With regard to leadership, I am currently working with the Assistant Provost to develop the policy to institute HACCs first formal Institutional Review Board (IRB).  My experience with the IRB process during the dissertation phrase of the DSW program prompted me to initiate discussion with the Assistant Provost about formalizing an IRB at HACC. I look forward to a formal IRB at HACC which will allow me and my colleagues to engage in research through the colleges formal IRB. In terms of research, I am in the preliminary planning stage of completing a community needs assessment (the findings will be used to organize and empower local community residents). The Social Work Leadership I and II, the Intervention Research, and the Qualitative Analysis courses were crucial in asserting the development of an IRB at HACC, as well as planning research for the purpose of community organizing and community development. 
  In terms of programming, I am excited about the opportunity to be working with a committee to begin programming to support African American male persistence at HACC.  This is especially "near and dear" to my heart as my dissertation topic is entitled "An Exploration of Culture as an Agent of African American Male Persistence from a Community College." I will be   implementing the first phase of programming in the fall of 2019.  The Leadership Teaching Praxis I and II, and the Dissertation courses provided the foundational knowledge and skills I needed to engage in the administration of program planning and implementation at HACC.
  In 2018 I was elected to the Council for Standards in Human Services Education (CSHSE) board where I am a part of the important work of helping Human Services programs gain and maintain accreditation. Also in 2018 I became a member and secretary for the Elm Street Committee, which is a part of the Southeast areas Lancaster City Neighborhood Revitalization Program. The Social Work Leadership I and II and Intervention Research courses have been critical in my roles as board member and community developer.
In 2018 I Co-facilitated workshops on Cultural Humility and Counseling/Social Work/Human Services Practice.  These workshop provided the opportunity to discuss a topic that I plan to complete future research.  In the future I plan to engage in more research and publication as well as venture into working with helping professionals, as a consultant, coach and counselor.
In conclusion, the DSW program helped to bolster my teaching and leadership abilities, which has allowed me to become more confident in myself, my knowledge, skills and abilities.  Also, I believe the DSW program supported me in becoming more emotionally and spiritually rich and mature.  Moreover, the DSW program dramatically increased my critical thinking and problem solving skills, as well as increased my academic writing ability.  In essence, I consider myself a much stronger teacher-scholar and leader as a result of completing the DSW Program.  I am grateful that I decided to return to Millersville University (SW, Class of '97), to earn the Doctor of Social Work Leadership and Education (SW Class of 2018)!
Dr. Ling Dinse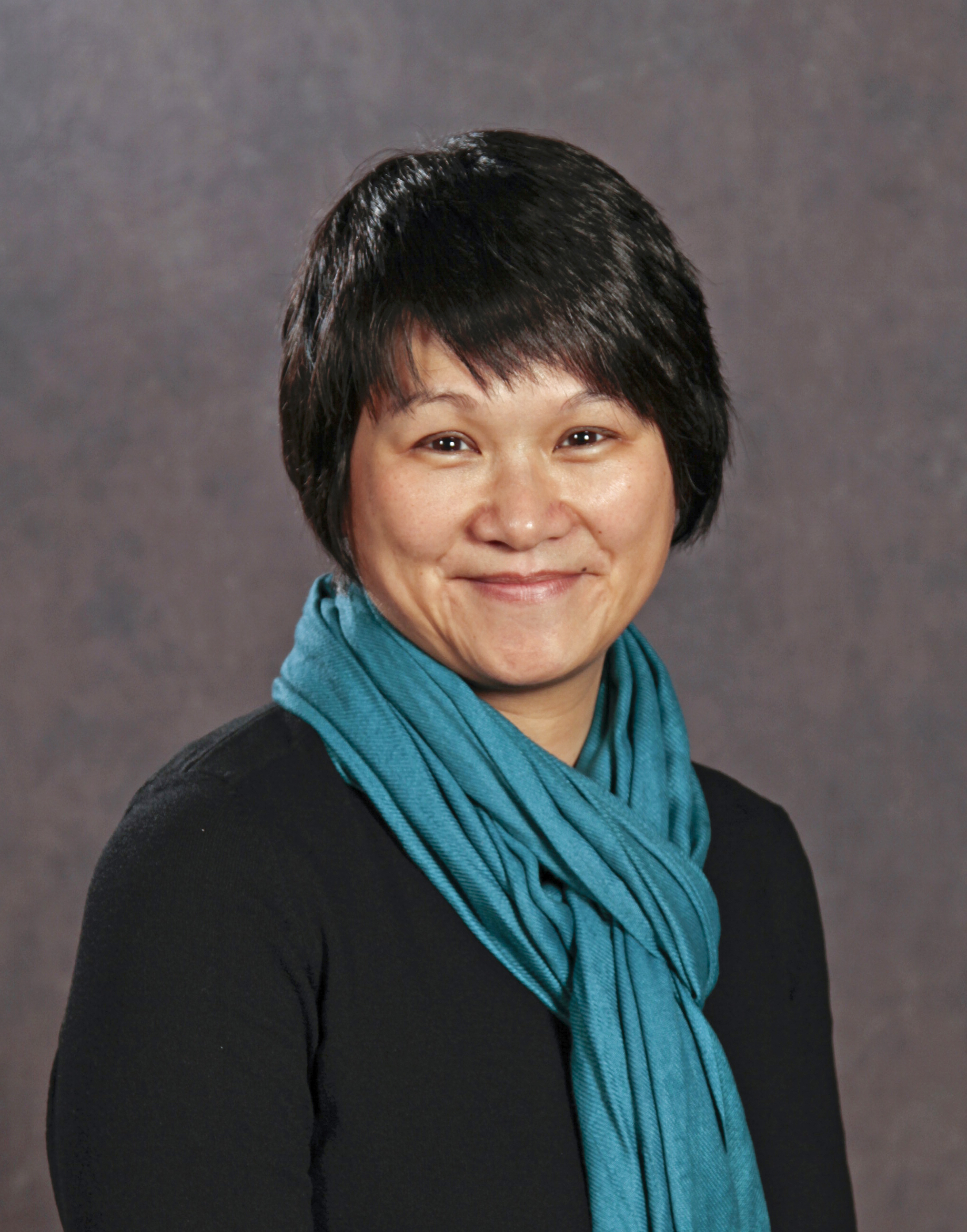 During my doctoral research on exiting commercial sex work, I had the privilege to learn from various non-profit organizations that provide supportive services to sex workers.  I encountered many dedicated volunteers that firmly believe in treating individuals engaged in the sex industry with dignity.  However, I found that some of the service providers assumed that individuals are in the sex industry by force and need "rescuing."  Many of the organizations also reported poor program outcomes for permanent exit from the sex industry.  Exiting the sex industry is a lengthy and complex process that requires a long-term approach.  The rescuing approach with a focus on crisis intervention and harm reduction may be a mismatch in practice for supporting exit out of the industry.  Under the guidance of Dr. Karen Rice in the Intervention Research course (Spring 2017), I developed a training manual for service providers working with individuals contemplating long-term exit from the sex industry.  The manual's aim is to guide agency workers in conducting an individualized and comprehensive assessment using the biopsychosocial model in support of the sex workers' exiting process. 
Fast forward a year, one of the courses I teach as a full-time professor at Lancaster Bible College is on the subject of human trafficking.  The students engaged in various projects to connect their classroom learning experience to the field.  One of the projects was conducting training for service providers that support sex workers' exiting the industry.  On November 17, 2018, some of the students used the training manual I developed for the Intervention Research class and conducted a training session for sixteen service providers (see pictures below).  As a member of the first cohort to graduate from Millersville's DSW program, I can attest to the practicality of the program and how this degree strengthened my ability both as a change agent and as a scholar. 
Participating in the training session