Dr. Jennifer Frank
Assistant Professor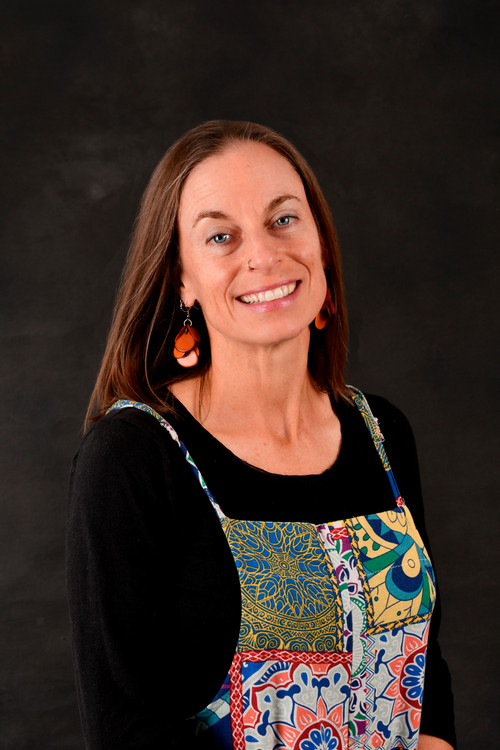 Degrees(s) Earned: BA Social Work (Millersville University, 1999); MSW (Millersville/Shippensburg University, 2009); Ph.D., Social Work (Bryn Mawr College, 2017)
Dr. Jennifer M. Frank is an assistant professor in the Millersville University School of Social Work.  She is a licensed social worker in the Commonwealth of Pennsylvania and her research and practice interests are in poverty and homelessness.  Jennifer holds a Phd in Social Work from the Bryn Mawr College Graduate School of Social Work and Social Research. Her dissertation was a qualitative study entitled "Making it work: Small town system building in homelessness services." 

Dr. Frank is a licensed social worker in the Commonwealth of Pennsylvania. Dr. Frank has extensive practice experience in the areas of poverty and homelessness. At the micro level, she has worked extensively with individuals experiencing homelessness in a variety of programs. At the mezzo and macro levels, she has worked in program development/implementation, program/staff supervision, as well as community work. Dr. Frank has a strong interest in homelessness and poverty and the lived experiences of marginalized populations.
 
Dr. Frank is active in the local community. She is an integral member of The Loft Community Partnership, a grassroots collaborative that seeks to attend to poverty within the Penn Manor School District.  She is also on the board of the HUB which operates the Campus Cupboard, a food pantry for college students.  Dr. Frank also supervises the Food Recovery Network, a student club that seeks to attend to student hunger and eliminate food waste.  She is an active member of Put People First, PA, a local social advocacy coalition.

Dr. Frank loves conducting and writing about research.  Currently, she is studying student empathy, perceptions of poverty, the consequences of social and economic distance between people, the use of social media in policy practice, food insecurity and wellbeing, and the dehumanizing effects of over-professionalism.  Her collaborative project, called Bridging the Gap Together, is an experiential learning event involving the development of social connections between students and participants in a local anti-poverty organization.

Dr. Frank enjoys teaching across the curriculum. In the classroom, Dr. Frank enjoys creating an atmosphere of intense dialogue around pertinent and controversial issues of social welfare.  A proponent of social justice, she seeks to engage students in broad thinking around issues at the macro level to create an environment conducive to social action and change.
 
Recent Scholarship, Publications, and Presentations

Articles in Refereed Journals


Frank, J. M., Girvin, H., Granruth, L, & Van Buskirk, A. (2019) Bridging the Gap Together: Utilizing Experiential Pedagogy to teach Poverty and Empathy, Journal of Teaching in Social Work, DOI: 10.1080/10437797.2019.1661904

Frank, J.M., & Rice, K. (2017). Perceptions of poverty in America: using social empathy to reframe students' attitudes, Social Work Education, DOI: 10.1080/02615479.2017.1287261

Rice, K., Girvin, H., Frank, J.M., Corso, L. (2016): Utilizing Expressive Arts to Explore Educational Goals among Girls in Haiti, Social Work with Groups, DOI: 10.1080/01609513.2016.1258620

Frank, J.M. (2016). Fostering a developmental perspective in understanding youth homelessness, Perspectives on Social Work 12(2), 12-19.

Bethel, J., Foels, L, Frank, J.M., Walsh, K., and Rice, K. (2016). Creativity as a vehicle for transformation and social change, Journal of Scholastic Inquiry, 5, 9-31.

Rice, K., Girvin, H, Frank, J.M., & Foels, L. (2016). The Learning Institute: Promoting social justice advocacy within a continuing education program, Journal of Teaching Social Work, 36(4), 380-389.
Reports and Proposals

Granruth, L., Frank, J., & Thomas, C. (February, 2020). Housing Development Corporation 2019 Resident Survey Analysis. Program evaluation final report prepared for the Housing Development Corporation on behalf of the Center for Public Scholarship and Social Change.

Granruth, L., Frank, J., & Thomas, C. (June, 2019). The Road Home Training Initiative: Qualitative Program Evaluation.  Program evaluation final report prepared for the Lancaster County Housing and Redevelopment Authority on behalf of the Center for Public Scholarship and Social Change.

Frank, J., Rice, K., (December, 2018). On my mat: An exploration of a yoga and mindfulness with elementary-aged girls. Program evaluation final report prepared for On My Mat.

Rice, K., Frank, J. (November, 2015). Circles of Lancaster County. Program evaluation prepared for Atlas of Lancaster County, Community Action Program.

Invited Presentations
Frank, J.M. Creating community as a strategy to address rural poverty: Implementation of a three-part framework. Presented by invitation for the North American Association of Christians in Social Work, via Webinar, April 27, 2020.

Frank, J.M. & Granruth, L. Paper Trails and Bridging the Gap Together: Decreasing the Social Distance Between Groups. Presented at the Invited Roundtable of the 3rd Annual Conference on Poverty and Education, Millersville, PA, November 15, 2019.

Frank, J.M. Poverty 101: Strategies for Developing Empathy and Understanding, Presented an interactive workshop to all of the staff of Housing Development Corporation, Lancaster, PA, November 15, 2017

Frank, J.M. System building in homeless services, Presented for The Learning Institute, Millersville University, Millersville, PA, April 13, 2016.

Refereed Presentations

Frank, J.M., Granruth, L.B., Girvin, H., Leffler, B. Paper Trails: Using Correspondence to Create Authentic Community Connections and Attend to Social Isolation in a Rural Area, presented at the 7th Annual Global Well-Being and Social Change Conference, Millersville University, Millersville, PA, April 2020.

Frank, J.M., Rice, K., Granruth, L.B., Gomez, A., Thomas, C. Addressing the Wellbeing Needs of Millersville University Students, presented at the 7th Annual Global Well-Being and Social Change Conference, Millersville University, Millersville, PA, April 2020.

Frank, J.M., Girvin, H., Leffler, B. Paper Trails: Using Correspondence to create authentic community connections, presented at the Eastern Sociological Society's Annual Conference, Philadephia, PA, February 2020.

Frank, J.M., Granruth, L.B., & Ogongi, W. Joining the Conversations: Using Technology to Enhance Engagement in Policy Practice, presented at the Council on Social Work Education's Annual Program Meeting, Denver, CO, October 2019.

Frank, J.M., Granruth, L.B., Leffler, B., & Girvin, H. Paper Trails: Letter writing to create connections, diminish social isolation, and build empathy, presented at the NASW-PA Annual Conference, Pocono Mountain, PA, September 2019.

Frank, J.M. Creating Community as a Strategy to End Poverty, presented at the NASW-PA Annual Conference, Pocono Mountain, PA, September 2019.

Frank, J.M., Granruth, L., & Girvin, H. Paper Trails: Letter Writing to Create Connections, Diminish Social Isolation, and Build Empathy.  Presented at the 6th Annual Global Well-Being and Social Change Conference, Millersville University, Millersville, PA, April 24-26, 2019.

Frank, J.M., Rice, K., Myers, B., & Feeser, L. Beyond Academics: Exploring the Food, Housing, and Wellbeing Needs of College Students.  Presented at the 6th Annual Global Well-Being and Social Change Conference, Millersville University, Millersville, PA, April 24-26, 2019.

Granruth, L, Frank, J.M., Vanbuskirk, A. & Girvin, H. Bridging the Gap Together: Decreasing the Social Distance Between Groups. Presented at the 2nd Annual Conference on Poverty and Education, Millersville, PA, November 29, 2018.

Frank, J.M., Werner, L., Meckley, D., & Stoner, S. Creating Community in School Districts as a Strategy to End Poverty. Presented at the 2nd Annual Conference on Poverty and Education, Millersville, PA, November 29, 2018.

Ogongi, W. & Frank, J.M. Students Perceptions on Utilizing Social Media to Enhance Engagement with Macro Practice. Presented at the Council on Social Work Education's Annual Program Meeting, Orlando, FL, November 8-11, 2018.

Granruth, L, Frank, J.M., & Girvin, H. Bridging the Gap Together: Decreasing the Social Distance Between Groups. Presented at the Council on Social Work Education's Annual Program Meeting, Orlando, FL, November 8-11, 2018.

Frank, J.M., Creating community as a strategy to end rural poverty. Presented at the North American Association of Christians in Social Work Annual Conference, Hartford, CT, October 25-28, 2018.

Bethel, J., Foels, L., Redcay, A., & Frank, J.M., Living Room Conversations in the Classroom: Evaluating Transformation. Presented at the North American Association of Christians in Social Work Annual Conference, Hartford, CT, October 25-28, 2018.

Bethel, J., Foels, L., Frank, J.M., Dinse, L, & DeJesus, B. Conversation Peace: Nurturing Relationships through Intentional Dialogue. Presented at the North American Association of Christians in Social Work Annual Conference, Hartford, CT, October 25-28, 2018.

Frank, J.M., & Friedman, L. Taking time to cultivate your best self. Presented at the National Association of Social Workers PA Chapter (NASW-PA) annual conference in Pocono Mountain, PA, September 12-14, 2018.

Rice, K., Girvin, H., & Frank, J.M. Utilizing expressive arts to promote well-being. Presented at the 5th Annual Global Well-Being and Social Change Conference: Wellness in our community: Clarifying definitions, providing opportunities, protecting rights, Millersville University, Ware Center, Lancaster, PA, June 6-8, 2018.

Frank, J.M., Rice, K., & Torchia, A. Assessing and understanding the food insecurity among college students. Presented at the 5th Annual Global Well-Being and Social Change Conference: Wellness in our community: Clarifying definitions, providing opportunities, protecting rights, Millersville University, Ware Center, Lancaster, PA, June 6-8, 2018.

Frank, J.M. & Ogongi, W. The Twitter project: Using social media to enhance engagement with macro practice. Presented at the 4th Annual Social Work Distance Education Conference in San Antonio, Texas, April 13-15, 2018.

Frank, J.M.  Using experiential learning and self-reflection to promote social empathy. Presented at the 4th Annual Lancaster Learns conference, Lancaster, PA, February, 2018.

Bethel, J., Foels, L., Redcay, A., Frank, J. Civil discourse and intergroup dialogue: Promoting diversity and social justice. Presented at the PASSHE Summit in West Chester, PA November 16-17, 2017

Frank, J., Girvin, H., and Granruth, L. Bridging the gap together. Presented at the North American Association of Christians in Social Work Annual Conference, Charlotte, NC, November 2-5, 2017.

Bethel, J., Foels, L., Frank, J., DeJesus, B., Dinse, L. Conversations to build community: Waging peace for civil discourse. Presented at the PASSHE Women's Consortium in Indiana, PA September 29-30, 2017.

Ogangi, W. Bethel, J., Foels, L., Frank, J. Uncovering and owning unconscious bias and prejudice: Now what? Presented at the PASSHE Women's Consortium in Indiana, PA September 29-30, 2017.

Frank, J.M., Girvin, H., Granruth, L., VanBuskirk, A. Bridging the gap together. Paper presented at the National Association of Social Workers PA Chapter (NASW-PA) annual conference in Pocono Mountain, PA, September 17-19, 2017.

Frank, J.M., System building in homeless services. Paper presented at the National Association of Social Workers PA Chapter (NASW-PA) annual conference in Pocono Mountain, PA, September 17-19, 2017.

Frank, J.M., Girvin, H., and Granruth, L. Bridging the Gap Together, Paper presented at the Rural Social work Caucus' 42nd Annual National Institute on Social Work and Human Services in Rural Areas, Jackson, TN, July 19-21, 2017.

Frank, J.M. Homeless in Youth: An exploration of the challenges faced by homeless children. Workshop presented at 4th Annual Global Well-Being and Social Change Conference: Children's Rights: Building resilience, protecting from harm, & fostering well-being among our world's children, Millersville University, Ware Center, Lancaster, PA, June 7-9, 2017.

Frank, J.M., Rice, K., Keever, N., & Mathers, J. On My Mat: Promoting Compassion, Mindfulness, and Body Kindness in School Aged-Girls. Workshop presented at 4th Annual Global Well-Being and Social Change Conference: Children's Rights: Building resilience, protecting from harm, & fostering well-being among our world's children, Millersville University, Ware Center, Lancaster, PA, June 7-9, 2017.

Frank, J.M., Clement, A., Meckley, D., Geyer, K. Strengthening the community through developing a collaborative community-based model for addressing poverty in a local school district. Workshop presented at 4th Annual Global Well-Being and Social Change Conference: Children's Rights: Building resilience, protecting from harm, & fostering well-being among our world's children, Millersville University, Ware Center, Lancaster, PA, June 7-9, 2017.

Frank, J.M. Using experiential learning and critical self-reflection to promote social action. Workshop presented at the Museum of the City of New York's Teaching Social Action in the Classroom Conference, May 6, 2017.

Frank, J.M., Girvin, H., and Granruth, L. Bridging the gap together. Paper presented at the BPD Annual Conference, New Orleans, LA, March 4, 2017.

Frank, J.M., & Rice, K. Perceptions of poverty among undergraduate social work majors. Paper presented at the BPD Annual Conference, New Orleans, LA, March 3, 2017.

Bethel, J., Foels, L., Redcay, A. & Frank, J.M. Teaching Diversity and Social Justice Through Dialogue Groups. Paper presented at the Lancaster Learns Conference, Elizabethtown, PA, February 24, 2017.

Frank, J.M. System building in homeless services. Presented at the North American Association of Christians in Social Work annual conference in Cincinnati, OH November 19, 2016.

Frank, J.M. Rewriting the poverty narrative using social empathy. Presented at the NASW-PA annual conference in King of Prussia, PA October 7, 2016.

Friedman, L. and Frank, J.M. Ethical dilemmas in macro practice. Presented at the NASW-PA annual conference in King of Prussia, PA October 7, 2016.

Frank, J.M. Community building for supportive services. Presented at the PHFA Annual Conference in King of Prussia, PA, June 24, 2016.

Frank, J.M., Girvin, H., and Granruth, L. Bridging the gap together. Paper presented at the International Association of Social Work Groups Annual Conference, New York, NY June 17, 2016.

Frank, J.M., Girvin, H., and Granruth, L. (2015). Bridging the gap together. Paper presented at 3rd Annual Global Well-Being and Social Change Conference: Global Poverty: Human Needs, Economic Justice, and Social Change, Millersville University, Ware Center, Lancaster, PA, June 8-10, 2016.

Frank, J.M., & Rice, K. Perceptions of poverty among undergraduate social work majors. Paper presented at 3rd Annual Global Well-Being and Social Change Conference: Global Poverty: Human Needs, Economic Justice, and Social Change, Millersville University, Ware Center, Lancaster, PA, June 8-10, 2016.

Rice, K., Girvin, H., & Frank, J.M. Responses to poverty: Global perspectives. Paper presented at 3rd Annual Global Well-Being and Social Change Conference: Global Poverty: Human Needs, Economic Justice, and Social Change, Millersville University, Ware Center, Lancaster, PA, June 8-10, 2016.

Frank, J.M. (2015). Restarting the poverty narrative using social empathy. Paper presented at 3rd Annual Global Well-Being and Social Change Conference: Global Poverty: Human Needs, Economic Justice, and Social Change, Millersville University, Ware Center, Lancaster, PA, June 8-10, 2016.

Frank, J.M. Cultivating change agents: Developing self-efficacy as a pathway to social action. Presenting at the Museum of the City of New York's 4th Annual Teaching Social Action in the Classroom National Conference, New York, NY, May 21, 2016.

Frank, J.M. Challenging residential segregation along class lines as a feature of modern community. Presented at the University of Memphis Mid-South Family and Community Empowerment Institute, Rural and Urban Poverty and Its Effects on Health and Mental Health: Social Work Interventions in Memphis, Memphis, TN, April 15, 2016.

Courses

•       UNIV 103 Perspectives on Poverty in America (BSW)

•       SOWK 102 Modern Social Welfare Dilemmas (BSW): face/face, blended, and online

•       SOWK 301 Social Work Practice I (BSW)

•       SOWK 322 Writing for Social Work Practice (BSW)

•       SOWK 323 Human Behavior and the Social Environment II (BSW): face/face and online

•       SOWK 403 Social Work Practice III (BSW)

•       SOWK 401/402 BSW Field Seminar (BSW)

•       SOWK 515 Social Welfare Policy (MSW)

•       SOWK 521 Social Work Macro Practice (MSW)

•       SOWK 525 Research Methods (MSW)

•       SOWK 530 Foundation Field Seminar (MSW)

•       SOWK 621 Advanced Macro Practice (MSW)