Business Living-Learning Community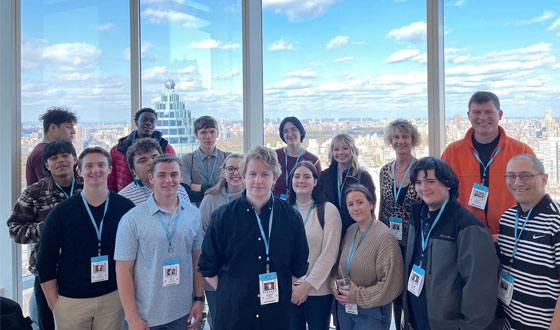 Our living-learning community is an inclusive residential experience that brings students together who are excited to pursue a career in business.
You will be surrounded by fellow business majors throughout your first year as you live together in one of our residence halls and collectively experience college life.  Together you will be in an environment designed to promote lifelong skills such as leadership, networking, communication, and team building. 
You will be mentored by both experienced upperclassmen and alumni who are enthusiastic and curious about the same facets of business as you are, and who can help you navigate college and your career path.
You'll learn about the essential elements of business and student success in your first-year classes.  You'll be involved in integrated activities designed to expose you to new ideas and opportunities, including field trips, evening talks with local professionals and business leaders, MU business alumni gatherings, social service projects, movie nights, and fun business competitions.   In addition, you will have opportunities to discuss current events as they affect local, national, and global economies and markets. Applications will be accepted on a rolling basis until the community is filled.
For Questions about housing and housing assignments contact University Housing and Conference Services at 717-871-4200.
For questions about the Business LLC program, contact Janelle Shank at jlshank@millersville.edu.
---
Business Living-Learning Community Application