About Dining options for external groups and summer camps & conferences...
The dining experience you will receive when hosting your camp or conference at Millersville University will be nothing short of extraordinary!  Dining and Catering Services at Millersville University has a long standing reputation for providing quality food and outstanding service not just for our campus community, but our guests and visitors as well!  A full scope of services and dining options are available for your convenience.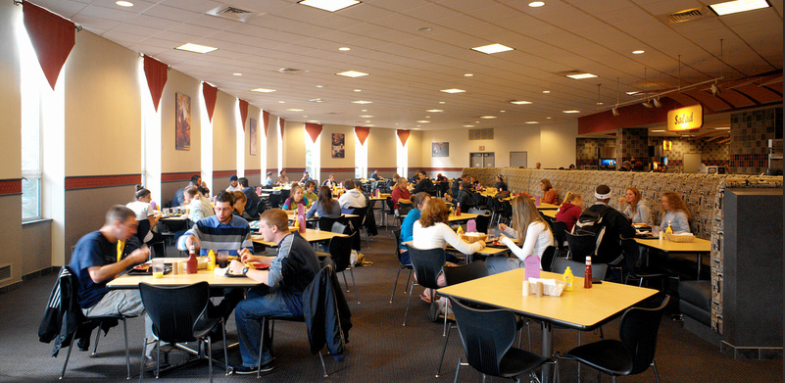 During your stay, guests will feast at the Upper Deck in Gordinier Dining Hall. This buffet/station-style experience is within a short walking distance from all of our lodging locations. A variety of food stations, drinks, vegetarian/vegan options, and allergy friendly menus are provided. 
Depending on the size of your group, meal times may be staggered to avoid waiting time in line so you can stay on schedule!
Summer Meal TImes
*** STAY TUNED ***
Affordable rates
Rates supplied below are for external groups. Rates are billed per person, per meal, per day. Breakfast $8.65, Lunch $11.25, Dinner $15.20.